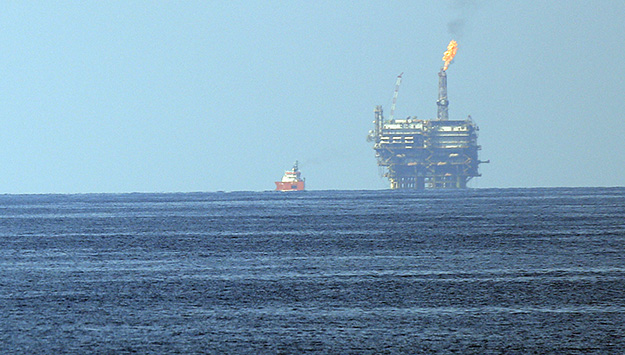 Egypt is on its way to becoming one of the world's top ten natural gas exporters, Bloomberg news agency reported.
The Egyptian government is working to increase the country's exports of liquefied natural gas (LNG), and has recently decided to reopen of its most important production facilities, which is like to allow it reach its 2021 target production capacity.
Bloomberg referred to a statement from Egypt's Minister of Petroleum, Tariq al-Mulla, in an interview with Gulf Intelligence on Wednesday. Mulla said that a natural gas facility in Damietta will be reopened at the end of February, following an eight-year hiatus.
The minister said that the Damietta facility will handle about 4.5 million tons of LNG annually, which will raise Egypt's production capacity to 12.5 million tons.
Mulla added that natural gas prices witnessed a decline during 2020 amid the coronavirus pandemic, but demand later rose in October. He continued saying that all natural gas production until the end of March at the Edku facility has been spoken for.
Bids for exploration of onshore and offshore energy will be offered by two government companies soon, according to Mulla.
Edited translation from Al-Masry Al-Youm
IMAGE: Eni's Bouri Offshore oil terminal is seen off the Libyan coast, in the Mediterranean sea, Tuesday, August 1, 2015. (AP Photo/Gregorio Borgia)