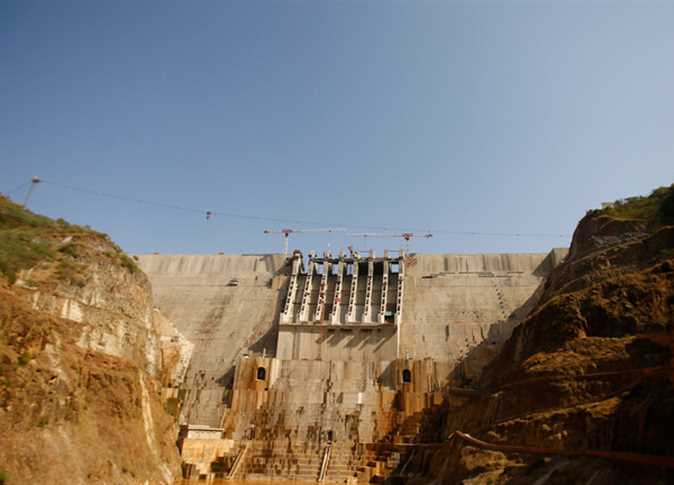 Egypt's Foreign Minister Sameh Shoukry on Saturday stressed that his country does not want punitive measures from the UN Security Council against Ethiopia, and only wants to prevent any negative repercussions from the stalled Grand Ethiopian Renaissance Dam (GERD) negotiations.
During a phone call with the "Kol Youm" (Everyday) show, Shoukry explained that Egypt resorted to involving the UN Security Council in order to maintain international peace and security.
"It's now the responsibility of the Security Council to resolve the Renaissance Dam crisis, as its decisions are mandatory and represent the will of the international community," Shoukry said.
He added that the GERD issue impacts the lives of more than 150 million Egyptians and Sudanese people.
After Egypt responded and provided many opportunities to Ethiopia in the recent negotiations, Shoukry said he then went out of a framework of responsibility to the UN Security Council to work to resolve the dispute by peaceful means and avoid any kind of escalation.
Egypt on Friday called on the UN Security Council to intervene in the GERD dispute in order to help Egypt, Ethiopia and Sudan continue their negotiations, in accordance with international law, to reach a fair and balanced solution.
Egypt's foreign ministry said that this decision emerged after the recent stagnation in negotiations due to Ethiopia's non-cooperative behavior – even after more than a decade of painstaking negotiations and several tripartite negotiation rounds.
Egypt affirmed its eagerness to reach an agreement that fairly satisfies the interests of all three countries, which has prompted Egypt to continue successive rounds of negotiations in good faith.
Irrigation ministers from the three countries held Sudan-mediated talks from June 9 to 17 via video conference in the presence of international observers, including the United States, the European Union, South Africa, and the president of the African Union.
The Egyptian Ministry of Water Resources and Irrigation said that the negotiations made no progress as there are many fundamental issues which Ethiopia continues to reject.
The Ethiopian Foreign Minister Gedu Andargachew said on Friday that his country will go ahead and start filling the $4.6 billion GERD next month, even without an agreement. "For us it is not mandatory to reach an agreement before starting filling the dam, hence we will commence the filling process in the coming rainy season," he said in an interview with the Associated Press.
Egypt, which relies considerably on fresh water from the Nile, has voiced fears that the GERD would negatively impact the country's water supply, especially in light of overpopulation fears, and has insisted that measures be put in place to protect downstream countries in case of drought during the filling process at the dam.
Ethiopia, on the other hand, has stressed the importance of the project to bolstering the economy in the country, where more than half of the population currently lives without access to electricity.