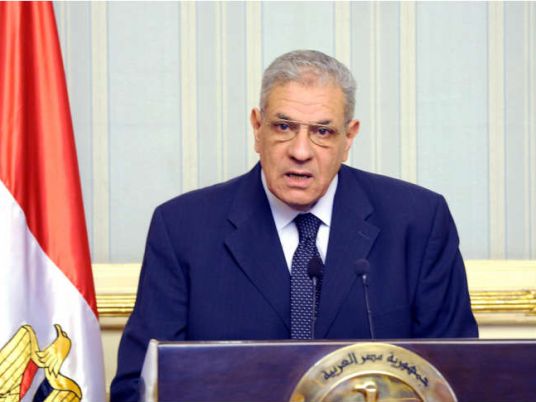 Prime Minister Ibrahim Mehleb is meeting on Thursday with the Pilots Association to discuss the demands of the pilots and the new financial remuneration scheme that they object to.
Also attending the meeting are the aviation minister and the chairman of EgyptAir.
Meanwhile, EgyptAir management is considering resignations submitted by 224 pilots after meeting with the association to view proposals to amend the new scheme and raise salaries.
Association spokesperson Ali Hatem Rushdie said the new scheme is provocative and violates the labor law because it discriminates among pilots.
Association Chairman Sherif al-Manawy said the Egyptian pilots are among the best in the world in terms of efficiency and dedication. "EgyptAir has spent millions of pounds to train them," he said. "Losing them would be an issue of national security."
He said many leave the to go work for Gulf airlines, adding that their salaries should be raised so as to avoid such a thing. "Egyptian pilots are paid 40 percent of what their counterparts in international airlines take," he said.
The pilots claim the new scheme favors those who work for the administration, such as the chairman of EgyptAir Holding, the chief of the airways and the heads of sectors, who will get another 400 hours per month in addition to their salaries, which exceed US$18,000 a month, while it entails deductions for other pilots from 30-60 percent of their total salaries.
They say that their salaries have not been raised for six years, and that a co-pilot takes $3,500, while his counterpart in Air Cairo, of which EgyptAir owns many stakes, makes between $7,000 and $8,300, including the minister's son.
They say a captain in EgyptAir makes $5,000 to $11,000 depending on hours of flight and seniority, while his counterpart in the company of Ramy Lakah makes $15,000.
Finally, they say that they have offers from other airlines, and that they mean to resign if their demands are not met.
Edited translation from Al-Masry Al-Youm