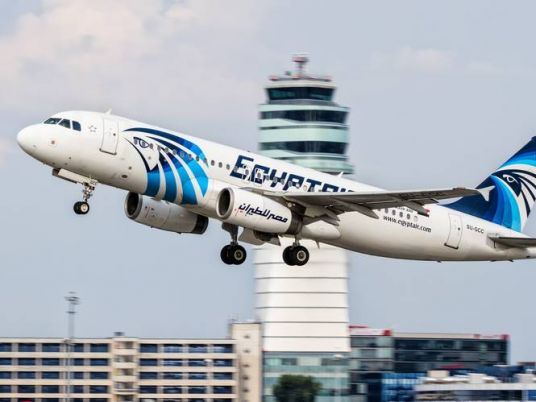 EgyptAir at the start of 2019 will receive 12 Airbus aircrafts as part of the first stage of modernization plans for 50 percent of the EgyptAir fleet capacity, the Egyptian Civil Aviation Ministry announced.
Airbus has made every effort to achieve their goals in delivering 800 aircrafts in 2018 and is seeking to increase that number in 2019, according to a Monday statement by Stefan Schaffrath, spokesman for Airbus International.
Airbus handed over 127 artifacts to its customers in December, said Schaffrath, adding that despite the failure of the 2018 Airbus manufacturing program, due to problems related to the supply of aircraft engines, Airbus still succeeded in delivering 89 air-crafts in November, an increase of 15 air-crafts compared to the same month of 2017.
Airbus company, based in the French city of Toulouse, delivered around 820 aircrafts in 2018.
The Egyptian Civil Aviation Ministry said it would receive the first Boeing B787-900, known as the Dreamliner, in March out of a total of six aircrafts planned to join the fleet until July 2019.
Between July 2019 and May 2020, 12 Airbus 220-300 aircrafts, owned by Bombardier CS300 and later acquired by Airbus, will join the EgyptAir fleet.
Starting January 2020 and until the end of 2020, 15 Airbus 320 Nuo, the latest of the Airbus 320, will join the fleet.
The second phase of the plan, which will include the other 50 percent of the EgyptAir fleet, will start from 2019 until 2027 and will also replace old models by newer ones while increasing the number of the planes in the fleet.
The ministry explained that targets for the phase are models with a specific seat capacity and an operational rate of about seven years for each aircraft, which is a short operational life for aircraft.
Edited translation from Al-Masry Al-Youm