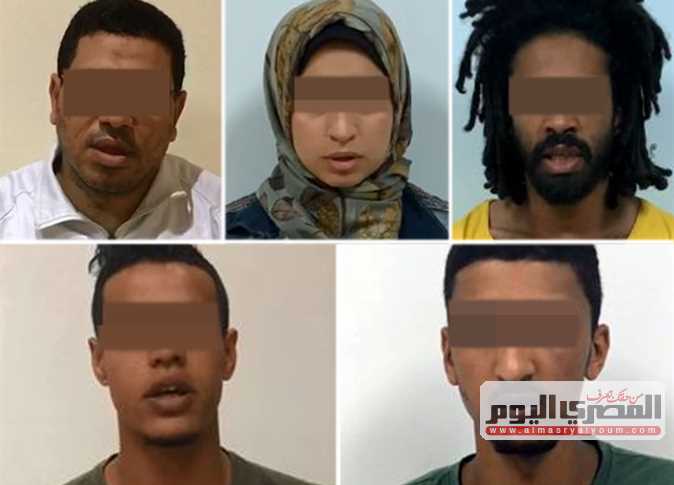 Egypt's Interior Ministry said on Tuesday that its agencies have arrested 22 members of the Muslim Brotherhood terrorist group who used the murder of Mahmoud al-Banna to cause public anger and agitate anti-government sentiments.
A statement by the ministry said that the security services are continuing their investigation of the Muslim Brotherhood's terrorist plans to exploit the events to inflame the feelings of citizens and agitate sentiment against the government through the dissemination of false news and rumors.
The statement added that the National Security Agency discovered the attempts of the terrorist group to exploit the killing of Banna to stir public anger and provoke chaos among citizens.
The statement added that the security authorities identified the actors in this plot, which totaled 22 people. They were arrested. Sensationalist posters, pepper spray, bladed weapons, and blank guns, were found in their possession.
The statement added that the defendants acquired these tools in order to use them to provoke chaos and riots, blocking the road and disrupting the traffic in front of the Shibin al-Kom Court during the trial session for defendants in Banna's case.
Legal action was taken and the suspects were referred to Supreme State Security Prosecution for further investigations.
Shibin al-Kom juvenile court will begin hearings on Sunday for the case of the murder of Banna, who was killed after protecting his female neighbor from harassment in Tala city, Monufiya governorate.
The incident drew great public sympathy for the victim and his family. Social media users started using a hashtag in Arabic demanding the death penalty against the main defendant in the case, Mohamed Ragih. However, the maximum penalty for his age is 15 years in prison; Ragih will turn 18 next month, and until that time can only be tried before the juvenile court.
The incident dates back to October 9, when the offenders obstructed Mahmoud al-Banna, 17, while he was walking in the street. The victim had previously confronted Ragih for harassing his neighbor.
Banna fled from the offenders but was caught. One of the offenders used pepper spray against Banna, while Ragih then stabbed him in the cheek and thigh, causing him to bleed to death.
On Sunday, at the first session for the hearing into the case, security authorities tightened their measures around the court and deployed more forces. Streets around the court were closed off to prevent vehicles from passing.
Despite the heavy security presence, clashes erupted in the side streets surrounding the court, as sympathizers with the victim chanted slogans demanding a "fair" trial.
More than nine people were arrested as a result of the clashes, and security forces blocked the side streets leading to the city council of Shibin al-Kom, fearing exacerbated riots.
Edited translation from Al-Masry Al-Youm