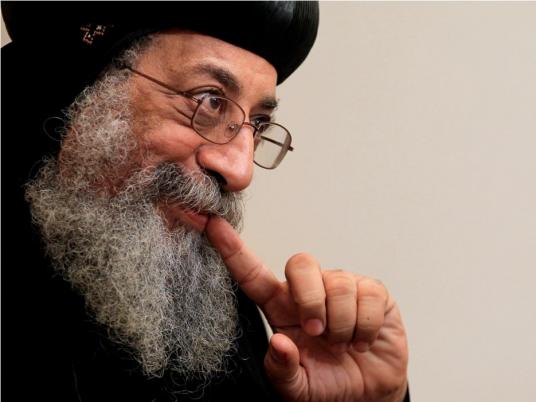 Pope Tawadros II, the Pope of Alexandria, and the Patriarch of Saint Mark Episcopate have chosen Bishop Paula of Tanta to represent the Coptic Orthodox Church in the 50-person constitutional assembly formed to amend the constitution, said a source within the church.
The three main Egyptian churches, the Orthodox, Catholic, and Evangelical Churches, will collectively nominate three representatives to the assembly.
Head of the Evangelical Church Safwat al-Bayadi said he contacted Pope Tawadros II to set a date for three meetings.
The upcoming meeting between the pope and other church representatives will probably be held on Friday, in the papal headquarters in Saint Bishoy Monastery in Wadi al-Natroun, according to Bayadi.
Church members will discuss in the meeting whether each distinct church will nominate a candidate or if the three churches will reach a united vision of the figures to be chosen.
Edited translation from Al-Masry Al-Youm