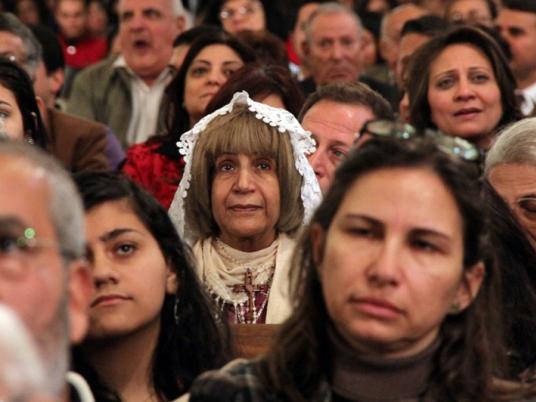 Egyptian churches are preparing for Christmas Mass amid tight security measures.
Church sources said visitors were instructed to leave churches immediately after completion of midnight prayers. The sources added cars would not be allowed in church parking lots or near church grounds due to security concerns.
The sources said that St. Mark Cathedral printed nearly 5,000 invitations for the Christmas Mass, pointing out that requests by public figures, party leaders and ministers to attend this year's Mass exceeded previous years.
The church has welcomed everyone, but front seats were reserved for figures who regularly attend the Mass every year. The church invited the president and the prime minister, said the sources.
Officials will enter the church through the first gate on Ramses Street, priests and journalists from the second gate, and worshippers from the third gate. There are nearly 400 attendants who will monitor the entry and exit of visitors through metal detector gates.
Coptic activist John Talat said the Shubra district will observe Christmas celebrations. Santa Claus will distribute gifts to children, he added.
Coptic activist Mina Thabet, a member of the Egyptian Commission of Rights and Freedoms, said that Copts in Minya, Beni Suef, Fayoum, Assiut, and Aswan will celebrate in tents, or at the ruins of churches that have been subjected to attacks since 30 June.
Dobara Church, near Tahrir Square, will hold two celebrations; the first on 31 December and the second on 4 January, said Fawzy Khalil, media coordinator for Dobara Church. Two hundred public figures will attend the 4 January celebration, he added.
An edited translation from Al-Masry Al-Youm