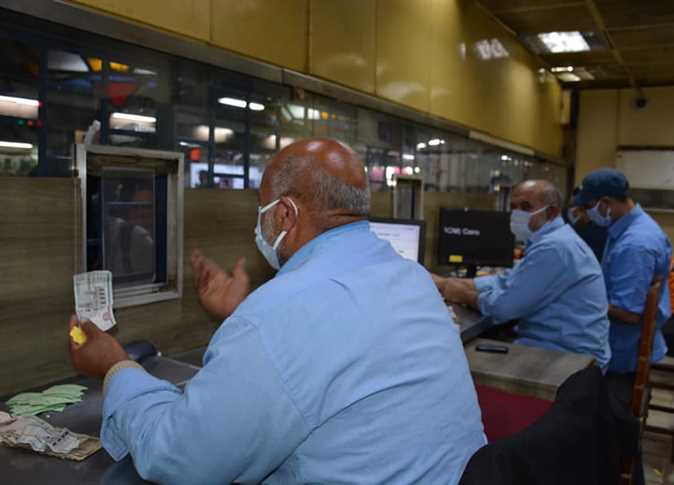 The Egyptian Company for Metro Management and Operation has started distributing face masks to Metro commuters and station workers at peak hours to help stop the spread of the novel coronavirus, a statement from the company said on Tuesday.
Egypt has confirmed 59 cases of COVID-19 in the country, most of which are linked to an outbreak on an Aswan-Luxor Nile cruise ship.
Only one death from the respiratory illness has been confirmed in the country — a 60-year-old German tourist who tested positive in Luxor and was later moved to Hurghada.
The company added that trains are also being disinfected on a continuous basis during and after operation of the three Metro lines.
The statement said that the company has also put up posters, approved by Egypt's Health Ministry, inside all stations of the three lines to raise awareness on coronavirus and preventive measures to guard against contracting the virus.
The subway's internal radio also broadcast instructions on what to do to protect yourself from the virus, which usually causes mild or moderate symptoms such as fever and cough in most people, but can be more dangerous for older adults or people with other health conditions.
The company also has suspended the digital fingerprint attendance system as a preventive measure against the virus, and replaced it with a system that utilizes retinal scans instead.
The spokesperson for the company Ahmed Abdel Hadi said that the company is now using an attendance sheet temporally until the new system installed.
There have been over 8,000 confirmed cases of coronavirus in the Middle East. Nearly 300 confirmed deaths have been recorded in Iran, the epicenter of the outbreak in the region.
Egypt's Health Minister Hala Zayed said on Tuesday that schools in Egypt will not need to shut down due to the coronavirus, but Egypt's Ministry of Education has ordered schools across the country to halt seminars, celebrations, visits, trips, camps, and gatherings of any kind until further notice due to coronavirus fears.
Also on Tuesday, 26 people in Egypt left quarantine after they recovered from coronavirus, according to Zayed, who added that test results for 25 others came back negative for COVID-19.
Edited translation from Al-Masry Al-Youm