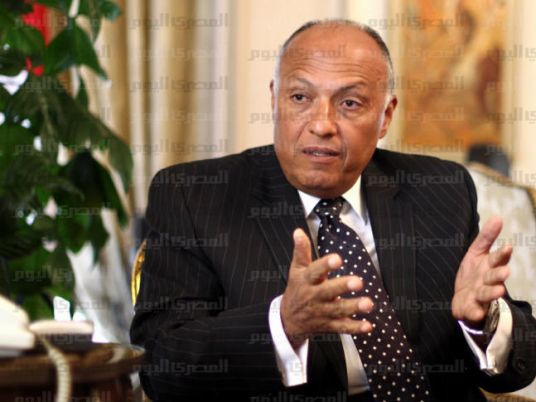 Foreign Minister Sameh Shoukry arrived in Washington on Wednesday at the head of an Egyptian delegation to the Nuclear Security Summit, scheduled for March 31 and April 1, 2016.
Over 50 presidents are scheduled to participate in the summit.
The Washington summit is the fourth and final summit to be held in the framework of an initiative launched by US President Barack Obama in 2010 to support international efforts to reduce the risks and threats of nuclear terrorism, according to a statement by Foreign Ministry Spokesperson Ahmed Abu Zeid.
Egypt's delegation will provide a national report on the actions taken by Egypt in the field of nuclear security, especially with regard to the protection of nuclear materials and creating a database of nuclear materials and radioactive sources, as well as confronting the illicit trafficking in nuclear materials, according to Abu Zeid.
The summit will discuss the common goals agreed upon to combat nuclear terrorism by the participating countries.
These include the inherent right of states to benefit from the peaceful uses of atomic energy, the measures taken by different states in combating nuclear terrorism and the use of nuclear weapons as a real threat to international peace, and the role of the International Atomic Energy Agency, Abu Zeid said.
Edited translation from Al-Masry Al-Youm