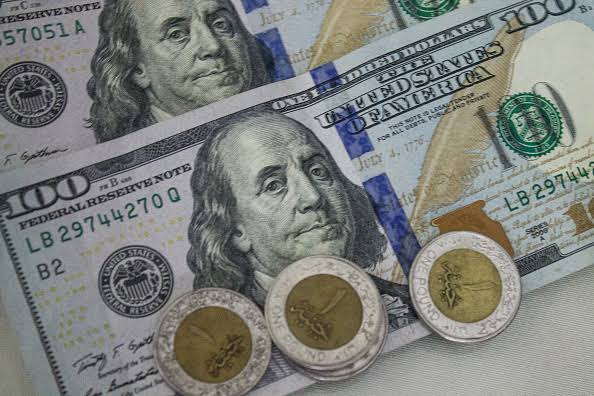 Egyptian economist Walid Gaballah predicted that the Egyptian pound-dollar exchange rate will decline to LE16 per dollar. The economist stated this prediction during his telephone interview with TV presenter Azza Mostafa on her program "Salet Al Tahrir" (Tahrir Reception) on Sada El Balad Channel.
Gaballah said that black markets have in the past controlled dollar prices, adding that under the current developing economic plan, the dollar has been devalued, thus becoming more readily available in Egyptian banks.
The value of the dollar against the Egyptian pound in the black market is determined by pure unregulated supply and demand, unlike the official rate, which is regulated by the CBE.
The supply and demand of the dollar is not regulated in the black market. The official rate of the exchange is always legally controlled by the concerned entities.
"Therefore, when there is an increase in demand for the dollar, this increases dollar prices, since everyone is competing for a limited supply of the currency. Businesses that need liquidity to import their products might be willing to pay a very high price to obtain the supply of dollars available in the black market," Aliaa Bassiouny, assistant professor of finance and interim chair of the Department of Management at AUC, previously explained during her interview with AUC News.
Furthermore, the Egyptian economist pointed out that the Egyptian state provided US$2 billion following the discovery of a natural gas field. These revenues come in addition to the noticeable revenue increase of 30 percent in the tourism sector.
The economist also referred to the reduced gap between the amounts of the imported and exported goods, applauding the current economic plans set by the government.
On its way down, the dollar currently stands at 16.29 LE.