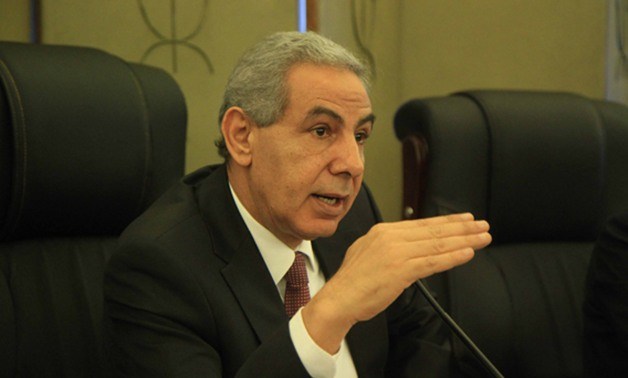 Engineer Tarek Qabel, minister of Trade and Industry, stated Monday, at the 4th National Youth Conference, that the strategy to consolidate industrial development and foreign trade had achieved unprecedented rates, within the current stage.
Egypt's 2030 project, the Sustainable Development Strategy, aims to transform the Egyptian economy into a competitive, balanced, diverse, innovation-based economy, Qabil said. He expects the country's economy will achieve substantial growth rates, joining the top 30 largest by 2030.
Qabel enumerated the ministry's achievements, saying the "ministry offered industrial plots on 16 milion m² and 12 industrial complexes for small and medium sized industries," in Portsaid, Badr, Sadat, Mahala, Alexandra, Luxor, Assiut, Qena, Sohag, Minya, Beni Suef and Fayoum cities.
"The ministry's goal is to establish 22 industrial complexes by 2020," Qabil highlighted, saying that the ministry will add three new complexes in the 10th of Ramadan city, increasing the total number into 15 industrial complexes by the end of 2017.
The ministry upgraded several specialized complexes, including leather in Roubeki area, furniture in Damietta, spinning and textiles in Badr, Mahala and Kafr El Dawar, plastic in Margham area in Alexandria and engineering in 10th of Ramadan, Qabil noted in addition to they had developed the kom Oshim area in Fayoum and Golden Triangle Area for mining industries in the Red Sea governorate.
"1573 new factories worth LE48 billion in investments are established in chemical, engineering and textile industries," with LE86 billion total productions, exceeding the newly opened factories within the last eight years, which reached an average of 827 factories a year," Qabil pointed out, considered the ministry's index of success for an improved investment climate.
Edited Translation from Al-Masry Al-Youm