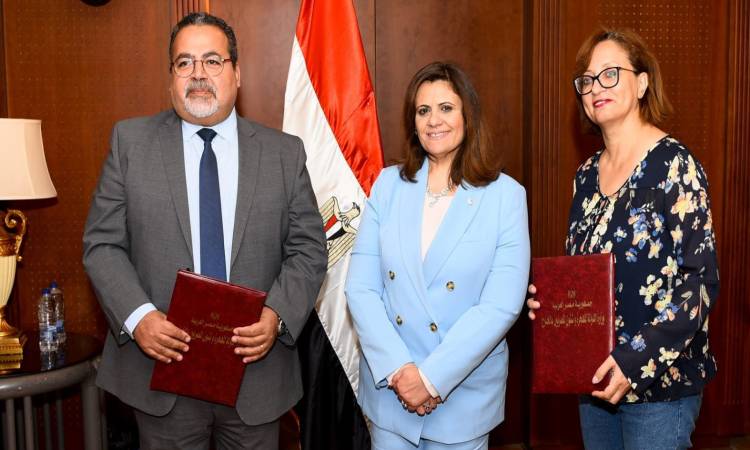 The Ministry of Immigration and Egyptian Expats Affairs on Monday signed a joint cooperation protocol with the "Egypt Without Disease" health care institution, aiming to integrate the skills of Egyptian doctors abroad in supporting the state's efforts to provide health care services to citizens.
This protocol includes the provision of health services in the governorates and villages most in need, within the framework of the Lifeboats and Decent Life presidential initiatives.
Minister of Immigration and Egyptian Expats Affairs, Suha Gendi, said that the Egypt Without Disease Foundation is one of the most important institutions that work on the ground to integrate Egyptian doctors abroad in Egypt's charitable work.
The foundation has experience in managing and implementing health programs, she noted, and the ministry is eager to work with the foundation to unite their efforts and achieve the optimal benefit from the experiences of expatriate citizens, employing them within various constructive initiatives to serve Egyptian society.
And the Chairman of the Board of Trustees of Egypt Without Disease Lamia Kamal said that through this protocol the foundation aims to provide free medical support through dispatching medical convoys and mobile clinics with the approval of the ministry, alongside medical staff.
This will also include preparing free medical awareness programs for villages and governorates to improve the medical services provided to citizens, as well as the necessary medicines without charge for those unable to pay.