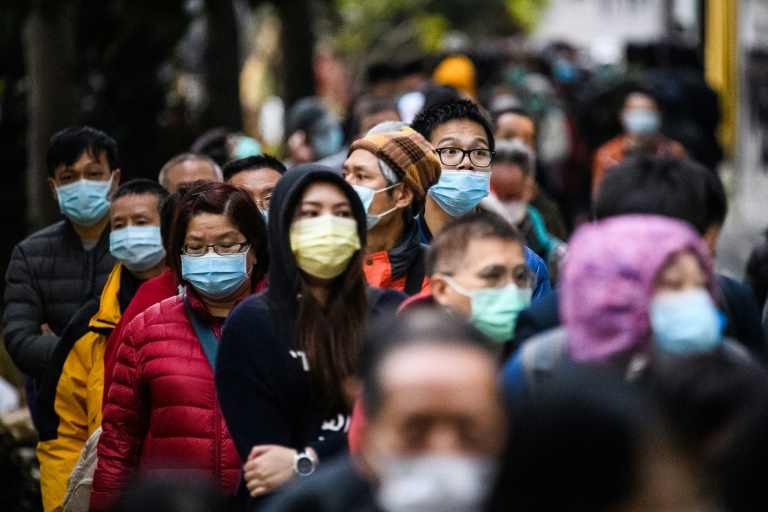 Chairman of the Drug Division of Egypt's Federation of Egyptian Chambers of Commerce Ali Ouf said on Wednesday that ten Egyptian factories are currently producing between 60 million and 80 million face masks, in light of an ongoing coronavirus outbreak that has killed over 500 and spread to two dozen countries around the world.
During a phone interview with the "Yahdth fi Masr" TV Program on MBC Masr Channel, Ouf said that China submitted a previous request to Egypt for the purchase of 145 million masks, adding that Egyptian factories were unable to meet the high demand.
Countries around the world evacuated their citizens from China last week and the week before, with some companies suspending or cancelling flights and airports intensifying measures to prevent the spread of the infection.
No cases of coronavirus have been reported in Egypt, but the Ministry of Health said that officials had started issuing "health monitoring cards" to travelers arriving from China at the Cairo International Airport before EgyptAir announced a flight suspension to begin the first week of February.
Egypt also announced the deployment of 10 "self-sanitizing" ambulances equipped to deal with potential cases of coronavirus, at a cost of LE5.5 million each.
Moreover, Egyptian citizens evacuated last week from Wuhan, the epicenter of the outbreak, are being held in quarantine for two weeks before they are admitted to the country, according to Egypt's Health Ministry. Two Egyptians, who have allegedly shown symptoms of the virus, remain in Wuhan, according to Chinese authorities. 
Basma Mostafa, a PhD student at Beijing University, also remains in Wuhan. She explained her reasoning in a post on her personal account on Facebook last week, saying she was worried about the possibility of spreading the infection to loved ones in Egypt.
The World Health Organization declared a global emergency last Friday, but on Tuesday, the WHO said the coronavirus does not yet constitute a pandemic, according to a report from AFP.
Over 28,000 people have been infected with the virus, most of them in mainland China. On Thursday, thousands were stranded aboard two cruise ships in Asia, with tests showing that 20 people had come down with coronavirus in one of the ships, according to AFP.
Edited translation from Al-Masry Al-Youm
Image: AFP/Anthony Wallace