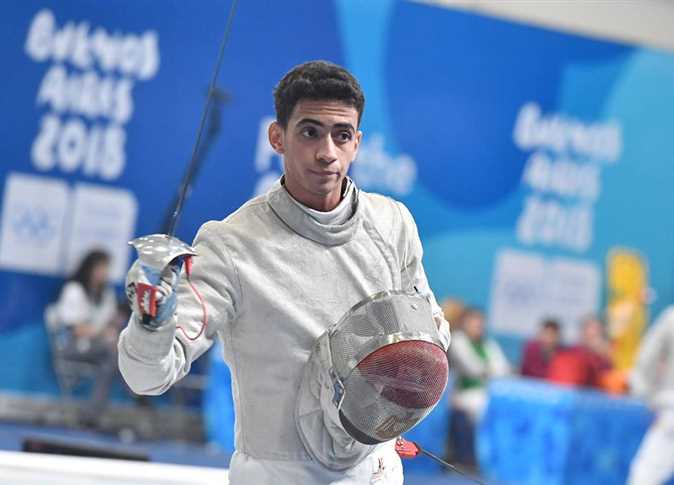 Egyptian Fencing team member Mazen al-Arabi won the bronze medal in the third edition of the Youth Olympics taking place in Argentina, after beating the US champion 15-10 in the Saber fencing tournament.
The win marks Egypt's first medal in the tournament, which has 68 Egyptian players competing in 23 sports.
Arabi came in after Hungary's Krisztian Rabb, who won gold, and South Korea's Jun Hyun who came in second.
Egypt is participating in the tournament, which is running between 6-18 October, with five fencers of both genders, out of a maximum of six each national Olympic Committee can enter to the general sport of fencing.
Fencing is divided into three weapons: the Foil, Épée and Saber. Each country is allowed to enter one man and one woman into each fencing category; Egypt has players in all categories except Saber fencing for women.
Though Arabi is the first Egyptian player to achieve the medal, he is not the first to achieve a world ranked medal in Saber fencing; that would be Egyptian Fencer Mohamed Amer, won Bronze in the 2015 World Junior Championships in Tashkent, Uzbekistan.
Egypt is renowned for its notable fencing champions such as Olympics silver medalist Alaaeldin Abouelkassem.