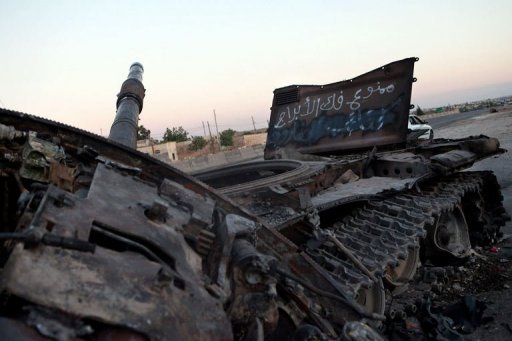 Former Freedom and Justice Party MP Nasser Abbas has said that his cousin, Abu Bakr Ibrahim Moussa, who joined the Free Syrian Army a month ago, died during an encounter with the Syrian government forces in the city of Aleppo.
Abbas said that Ibrahim worked as a lecturer at the British Council, and had formerly participated in relief efforts in Libya during the war against former leader Muammar Qadhafi.
On Saturday, the Turkish Anadolu news agency quoted Bassam al-Dada, the Free Syrian Army's political adviser, as saying that 20 Egyptians had joined the Syrian opposition forces. He told the news agency that the number of fighters joining the Free Syrian Army from Arab countries in general stood at 200 people.
Dada said those fighters had not declared their affiliations, and explained that they had taken the initiative to support the Syrian revolution. He said that the FSA gives much attention to the phenomenon to ensure that it is not infiltrated by elements from Al-Qaeda.
No official comment was made from Egypt on local press reports concerning the participation of Egyptians in the fight against the Syrian regime. Some within the Muslim Brotherhood's leadership had voiced opposition to calls by some Islamist groups to send Egyptian fighters to Syria.
Assem Abdel Maged, media official at Jama'a al-Islamiya, told Al-Masry Al-Youm last month that a group of jihadists were ready to travel to Syria to join the rebels in an attempt to overthrow Assad.
He also told independent daily Al-Watan that three Egyptians affiliated to the group had died in battle in Syria.
Edited translation from Al-Masry Al-Youm