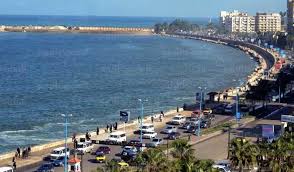 Egypt's government will begin an initiative in October to involve citizens in discussing projects that will be implemented across the country and listed in the state budget.
Informed sources told Al-Masry Al-Youm that the beginning of the experiment will be in Alexandria, with the slogan "Act positively and help Alexandria."
The sources added that once the initiative is launched, workshops will be organized in each governorate in order to solicit the opinions of citizens, awareness programs and training workshops based on specialized experts according to Egypt's Vision 2030.
According to the sources, the initiative's implementation is based on studies by the Ministry of Planning, which recommended the need for the participation of all spectrums of society in the developments across the governorates, depending on the needs of each.
The Minister of Planning Hala al-Saeed said in a statement that "Act positively and help Alexandria" is the first government initiative to start engaging citizens in planning the budget of their governorate, in order to create an Egyptian model of citizenship and partnership in understanding the budget and planning.
A delegation from the Ministries of Planning and Finance held preparatory meetings in Alexandria to prepare to launch the initiative with the participation of several parties and civil society organizations.
The meetings included visits to the governorate headquarter and the University of Alexandria, with a meeting with its president Essam al-Kordi, who affirmed the university's support for the initiative.
Kordi pointed out that the university takes a participatory management approach, which contributed to achieving significant savings in the university's resources and budget.
Edited translated from Al-Masry A-Youm