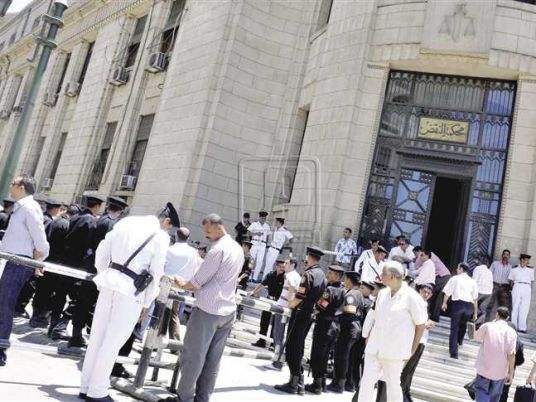 Egypt's highest court on Wednesday quashed death sentences imposed on 14 Islamists over an attack on a police station in protest at the military's overthrow in 2013 of then-President Mohamed Mursi, the state news agency MENA said.
It was the court's latest reversal of many of the hundreds of death sentences imposed on Islamists after the ouster of Mursi, a Muslim Brotherhood member, a crackdown strongly criticized by Western government and human rights groups.
In Wednesday's decision, the Court of Cassation accepted appeals from the defendants filed last year against a lower criminal court ruling, and ordered them retried. The court also threw out one 10-year prison term in the same case.
Eight more defendants in the case were sentenced to death in absentia. The court did not quash those sentences but Egyptian law affords automatic retrials to convictions in absentia that are subsequently reversed.
The 23 defendants face charges of murder in the killing of a security official at the police station and the attempted murder of others in July 2013, as well as assault, rioting, sabotage, and illegal possession of firearms and knives.
The Court of Cassation gave no legal reasons for its reversals of the death sentences but is expected to do so in written form in a few days time.
In February the court ordered the retrial of 149 people on death row, out of a total 183, in a similar case where the defendants were accused of an assault on the same police station in August 2013 that left 14 policemen dead.
The attacks came after security forces dispersed two pro-Mursi protest camps in Cairo, killing hundreds of people in the process. Mursi was toppled after mass protests against his rule.