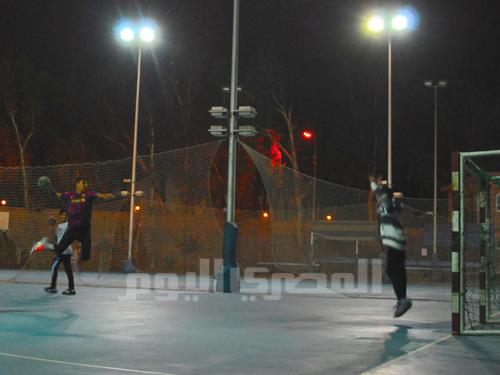 A bus transporting the Egyptian men's handball team was attacked on Tuesday in Algeria.
The team is due to face Tunisia in the last round of the first group's matches for the African championship.
Mostafa Shawqy, head of the team, told the German News Agency that angry fans allegedly attacked the bus.
The attack left one player, Mohamed Sanad, with head injures and the bus was smashed.
Shawqy said he filed a complaint with the committee organizing the championship and informed the Egyptian embassy in Algeria, as well as Hassan Mostafa, International Handball Federation chief, of the incident.
"I do not understand the motives behind the attack, since we are not in Algeria's group," he said. "We have received good treatment since we arrived in Algeria. However, these issues should be avoided in order not to ruin the championship's good atmosphere."
Shawqy blamed Algerian security for not providing full protection for the team.
Algerian officials, however, said the accident was minor, adding that Sanad's injury will not hinder his performance in the upcoming game.
They also said that they provided comfortable accommodation for the team and called on Egyptian officials to let the incident go.
Edited translation from DPA