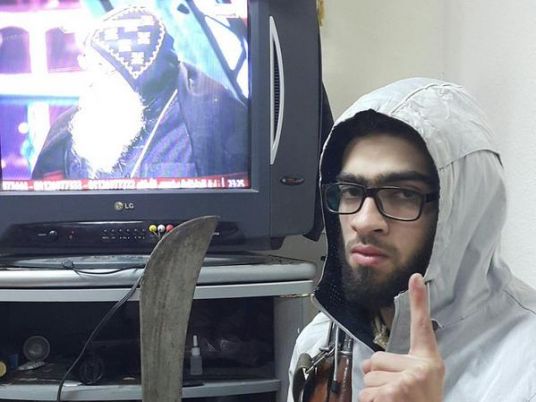 An Egyptian member of the terrorist group Islamic State named Islam Yakan, known as Abu Salma bin Yakan, posted a photo for him while holding a sword and threatening to murder the employees of the privately-owned channel Al-Qahera wal Nas
"We swear to god we will slaughter you like your brothers," he said commenting on his photo posted on Twitter on Tuesday.
His tweet hinted to beheading of 21 Egyptians Copts in Libya, according to a video released by IS on Sunday.
People who knew Yakan say he turned from a young man who adored sports to one who is proud of belonging to the IS.
Edited translation from Al-Masry Al-Youm