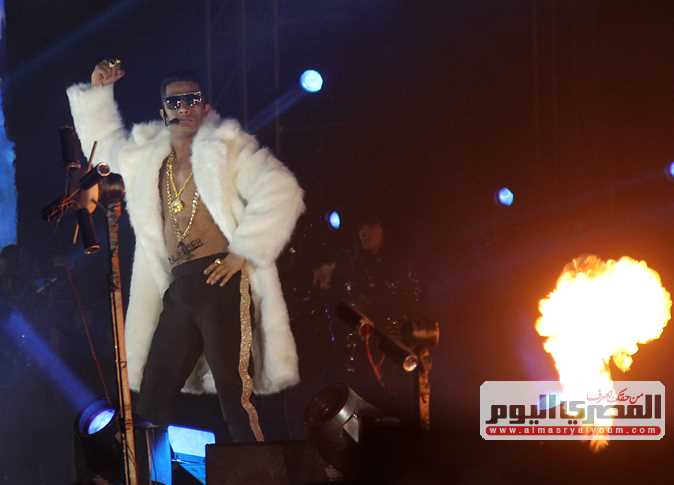 An Egyptian Member of the House of Representatives Enas Abdel-Halim accused famous artist and rapper Mohamed Ramadan of committing a "criminal act" that would harm the Egyptian economy by claiming that the state had seized his money.
Ramadan posted a video on his Facebook page on Thursday in which he said that the bank had told him that the government seized his money.
"I woke up on a phone from the bank telling me the state has reserved my money, so I told him: me, my money, and my houses, belong to my country and the people of my country, there is no problem," Ramadan said.
The money was seized in a judicial ruling due to the case of the deceased pilot Ashraf Aboul-Yousr.
Abdel-Halim denounced Ramadan's statements which did not reveal the reason for seizing his money, and said in a Sunday statement that by claiming the government had seized his money Ramadan has weakened the confidence of citizens in trusting Egyptian banks.
Halim demanded that Ramadan be held accountable for misusing social media in accordance with the articles of Law #175 of 2018 on combating information technology crimes.
This "criminal act" could negatively impact the Egyptian economy and the Egyptian Stock Exchange, and could also harm even projects being carried out by the state, she warned.
On April 7 the Cairo Economic Court awarded late pilot Aboul-Yousr with LE six million in his lawsuit against Ramadan, wherein Aboul Yousr demand LE25 million in damages.
Aboul-Yousr suffered material and moral damage after Ramadan published a picture on social media in a plane's cockpit in October 2019.
The lawsuit alleged that Ramadan used the image to promote his new song "Mesh Batfatesh fel Matar" (I am Not Searched at the Airport), which showed him piloting the plane.
Aboul-Yousr passed away the same month in a private hospital after suffering from health issues.