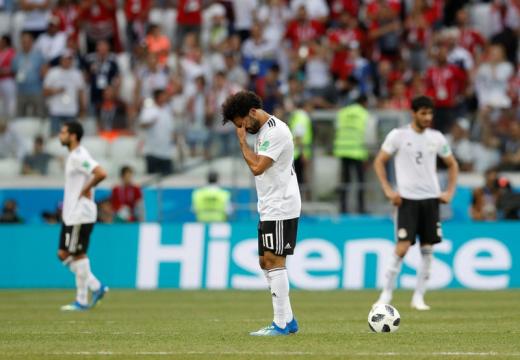 Head of the Youth and Sports Committee of the House of Representatives, Mohamed Faraj Amer, along with some MPs have called for setting up a fact-finding committee regarding violations by the Egyptian Football Association (EFA) and suspicion of corruption during the 2018 FIFA World Cup in Russia.
The MPs demanded that the suggested committee draft a report on any violations and submit to the House of Representatives to take the due action in pursuance of its supervisory role.
Different MPs called on holding accountable the officials of the national team including president of the EFA Hani Abo Rida.
MPs made Early Day Motions to the speaker of the parliament, the Prime Minister, and the Minister of Youth to examine the irregularities in EFA's mission to Russia World Cup. MP Evelyn Matta said that the statement of the Youth and Sports Committee listed all violations. Lawyer Tarek Mahmoud also filed a case with the prosecution office in Alexandria accusing EFA's president with squandering public funds.
MP Soliman al-Ameri filed a statement to the Prime Minister and the Minister of Youth on irregularities, calling for the committee to determine the extent of what violations occurred during the team's camp before the match between Egypt and Russia.
He stressed the need to dismiss all EFA members, and to open an urgent and immediate investigation with them, holding accountable those involved in any financial irregularities and distracting the players, leading to Egypt losing all matches at the World Cup.
The Committee of Youth and Sports in the House of Representatives issued a statement on EFA, which it put the blame on the coach Hector Cuper and the team for their humiliating failure and poor performance in the World Cup. The committee also blamed the EFA for serious violations that negatively affected the team.
Samir al-Batikhi, the committee's deputy, said that everything related to what happened in Egypt's team at the World Cup in Russia will be discussed at a meeting next Monday.
Edited translation from Al-Masry Al-Youm