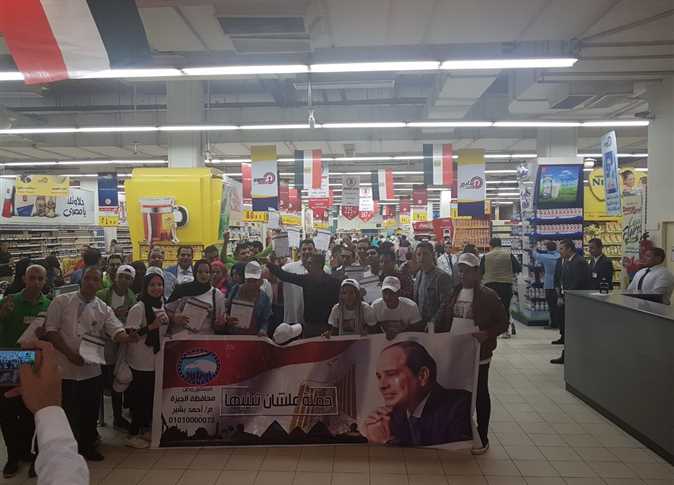 A group of movie stars, media professionals, football players and parliamentarians signed "Alashan Tabneeha" (To Build It) petition, on Sunday, which called on President Abd el-Fattah el-Sisi to run for the upcoming 2018 presidential term.
The collective included movie star Hani Salama, Akram Hosni, known as Sayed Abu Hafeza, former football player, Magdy Abdel Ghani, Chairman of Mostakbal Watan party, Ashraf Rashad, the pop singer, Shaban Abdel Rahim and some parliamentarians including Mohammed Ismail , Sherif elWardani, and others.
"All honorable people in Egypt demand President Sisi to continue the presidency," a presenter of "Bel waraka wel qalam" on "Ten" TV Channel, Nashaat elDehi said on Saturday.
On his TV program "Sah elnom" on "Ten" TV Channe, Muhammad el-Ghaiti said, "I've only felt safety, security and freedom of expression during the tenure of president Sisi."
Mostakbal Watan party announced in a statement, on Sunday, to open its premises in all of Egyptian governorates to allow people to sign the "Alashan Tabneeha" petition. The party has formed a central operation chamber for the volunteers of the campaign to answer people's questions.
A group of young people and MPs launched the "Alashan Tabneeha" (To Build It) camaign in September, to demand that President Abdel Fattah el-Sisi serve for a second term in office to "meet the challenges and build and develop Egypt."
Edited Translation from Al-Masry Al-Youm