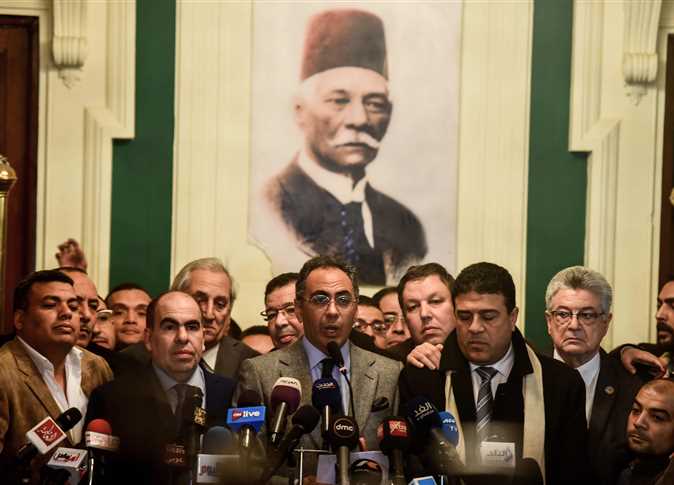 Egypt's Wafd party rejected the announcement by al-Sayed al-Badawy that he intends to run in the presidential elections in March.
During a meeting between members of the higher authority on Saturday, the party affirmed that President Abd al-Fattah al-Sisi is the candidate that the party will be supporting.
Party member Mohammed Abd al-Alem Dawod, together with other members chanted, "Fear Allah in the Wafd party" and "Down with the agents!". They held signs in support of President Sisi in the elections, carrying slogans such as "Abd al-Fattah al-Sisi is the Wafd party's candidate in the presidential elections."
Meanwhile, the number of endorsement forms which members signed for the potential presidential candidates increased to 1,1 million forms, spokesperson of the Higher Electoral Elections (NEC) said.
The potential candidates who registered their names in Ministry of Justice's documentation offices increased to 32 candidates till Saturday before the duration of accepting the candidacy papers will be ended on January 29th.
The NEC approved requests by 16 NGOs to observe the presidential elections, increasing their total numbers to 44 local organizations, 4 international organizations, in addition to the National Council for Human Rights (NCHR) and the National Council for Women (NCW).
Edited translation from al-Masry al-Youm