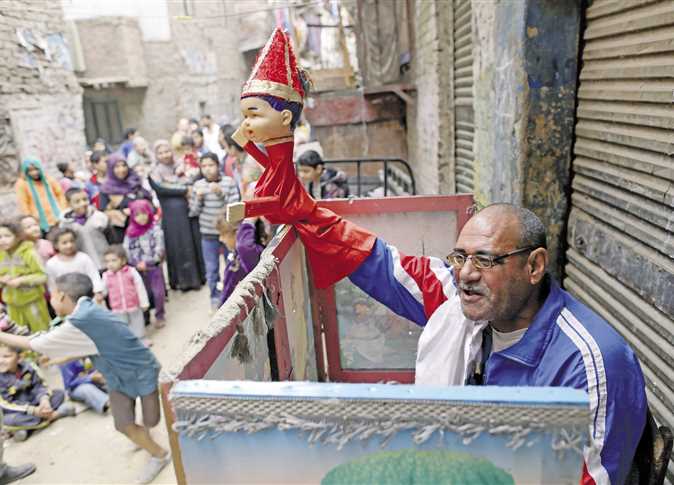 Egypt's Culture Ministry succeeded in listing its traditional form of hand puppetry, known as al-aragoz, on UNESCO's List of Intangible Cultural Heritage in Need of Urgent Safeguarding.
The Al-Sirah al-Hilaliyyah Epic joined the same list in 2008, and Tahtib, Egypt's traditional stick-fighting martial art, joined in 2016.
Culture Minister Enas Abdel Dayem remarked that listing traditional hand puppetry on the list is a new step toward the preservation of Egypt's intangible popular heritage and identity.
Her statement added that Egyptian heritage is rich with other items that the ministry is seeking to register on UNESCO's list, in the coming period.
Abdel Dayem thanked the Foreign Ministry for its cooperation with the Ministry of Culture, in persuading members to vote in favor of the Egyptian request, which was prepared in March 2017.
Egyptian ambassador to Paris and Egypt's Permanent Representative to UNESCO Ehab Badawy told the Middle East News Agency that the new listing was a result of joint efforts exerted by the Ministries of Foreign Affairs and Culture, pointing to the growing importance of the 2003 Convention for the Safeguarding of the Intangible Cultural Heritage.
Next, Egypt seeks to record the art of Tali, a type of embroidery with silver and gold metallic threads, according to Badawy.
He added that 14 Arab countries seek to record, on the List of Intangible Cultural Heritage in Need of Urgent Safeguarding, handmade skills associated with palm trees.
The Aragoz is an ancient form of theater in Egypt that relies on traditional hand puppets, and is orally transferred from one generation to the other, Badawy explained.
"Al-Aragoz, an old form of Egyptian theatre using traditional hand puppetry, takes its name from the main puppet, whose distinctive voice is produced with the help of a vocal modifier. Performances, involving interaction with the audiences, offer comical entertainment drawing on a variety of themes from everyday life. Al-Aragoz is threatened by the changing social, political, legal and cultural circumstances of its enactment, however, and regular performances now rely on fewer than ten active practitioners, all of an advanced age," the UNESCO's website said.
Edited translation from Al-Masry Al-Youm.