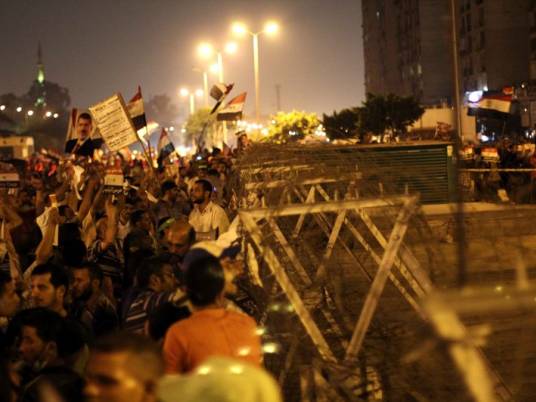 The Egyptian Organization for Human Rights has denounced what it calls terrorist acts in Sinai in the early hours of Monday morning, blaming the Muslim Brotherhood for the violence.
in which civilians, including children, were killed and wounded.
The organization blamed the Muslim Brotherhood for attacs which saw civilians, including children, killed Monday.
The EOHR claimed Ikhwan leaders had aggravated the situation, by stating that "the situation in Sinai will calm down only if President [Mohamed] Morsy is reinstated."
In a statement on Monday, the organization said that the state must not stand idle while these attacks target state and military institutions and threaten Egyptian national security.
The group called for those instigating violence in the lawless region to be brought to justice.
Edited translation from Al-Masry Al-Youm