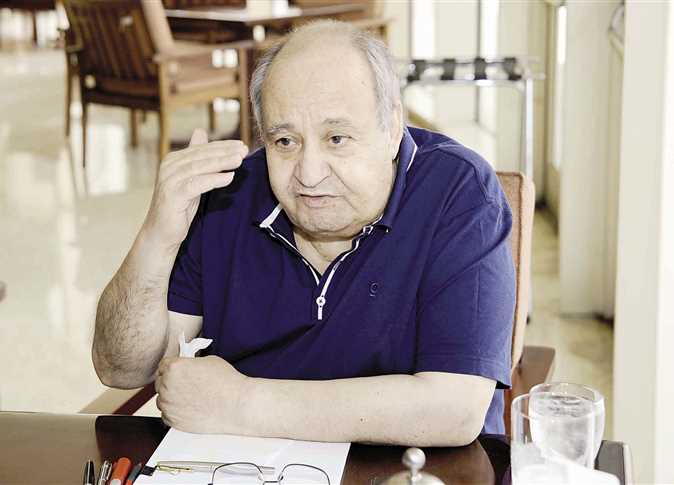 The United Company for Media revealed that it has signed an agreement with Egyptian screenwriter Wahid Hamed to write the third part of the Egyptian series "Al-Gamaa" (The Group), an anti-Muslim Brotherhood TV drama series which portrays the "controversial" history of the Islamist group and its alleged ties with extremism, according to an official announcement made by the company on Saturday February 15.
Company representative Hossam Saleh said that the cast of third part of the series will be announced right after Hamed finishes the script.
Hamed told the Egyptian news outlet Shorouk news that the events of the third part will start with the death of the late Egyptian president Gamal Abdel Nasser. However, the screenwriter has still not decided how recent into Egypt's history the third part of the series will go.
In the same interview, he said that the third part of the series will not be screened during the holy month of Ramadan, during which new TV series are often released.
Starring an assortment of celebrated actors and actresses from Egypt, including Eyad Nassar, Hassan El Radad, Sawsan Badr, Youssra El Lozy, Ahmed Khalil, late actor Ahmed Rateb, and more, the first part of The Group first premiered in 2010.
Part one revolved around the story of the Muslim Brotherhoods' founder Hassan El Banna and the early history of the group.
The second part of the TV drama kicked off in 2017 and portrayed the Muslim Brotherhood under the leadership of its second head Hassan El Hodeiby. The second part further divulged alleged corrupt practices within the Muslim Brotherhood's ranks during this period, as well as alleged secret connections between the group and late Egyptian President Abdel Nasser, the UK and the US.
Moreover, the second part of the series focused on uncovering the alleged "truth" of the Islamist theorist Sayed Kotb, depicting the shifts in his beliefs over time.
Known for joint collaborations with legendary Egyptian actors like Sherif Arafa and Yousry Nasrallah  Hamed has authored a number of classics in Egyptian cinema, such as the action-comedy movie Al-Erhab wel Kabab (Terrorism and Kabab; 1992), Toyour El-Zalam (1995), and Yacoubian Building (2006).
Hamed, who established his screenwriting career in 1960, was granted an award from the Beirut International Awards Festival (BIAF) in recognition of his in the second part of the Gamaa series.