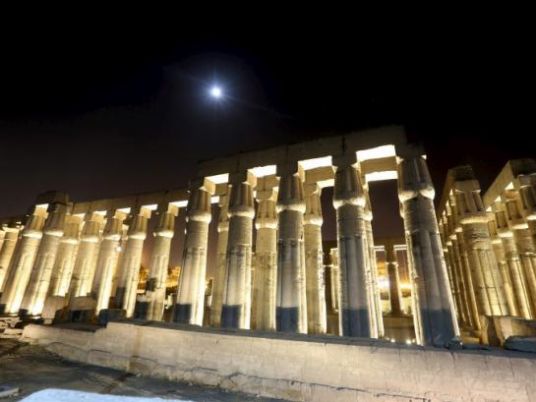 The chairman of the World Travel and Tourism Council (WTTC), David Scowsill, has praised the security measures applied at Egyptian airports in the past year, saying that tourism will return to pre-2011 levels by early 2017, according to Al-Watan newspaper.
"The security measures at Egyptian airports have become highly developed, surpassing measures imposed in some developed countries," Scowsill said, according the newspaper on Wednesday.
Scowsill made the comments on Tuesday during the fifth Global Summit on City Tourism, which is being held in Luxor.
"Egyptian tourism will recover starting next year, and it will return rapidly to its pre-2011 levels," Scowsill said.
Scowsill said he would reassure UK travel agencies regarding the security measures he witnessed at Cairo Airport, adding that he plans to visit Sharm el-Sheikh to encourage the resumption of flights soon.
The Egyptian tourism industry has witness several setbacks in the past, such as after the 1997 terrorist attacks, said Scowsill, noting that tourism rates were back to normal shortly after.
Antiquities Minister Khaled al-Anany was also present at the summit in Luxor.
"UNWTO's choice of Luxor to host its fifth summit demonstrates that Egypt enjoys stability and security," he said.
He said the Luxor was now regaining its stature of an international tourism destination.
Speaking on behalf of the minister, Hesham al-Demeiry, chairman of the Tourism Development Authority, said that the government has exerted the utmost effort to develop Luxor's infrastructure and touristic sites, in accordance with international standards.
Egypt's tourism industry has been suffering since the suspected bombing of a Russian passenger jet in Sinai in October 2015, killing all 224 people on board.
Following the crash, the British and Russian governments banned their airlines from flying to the Red Sea resort of Sharm el-Sheikh, because of concerns about security at the local airport, with flights also cut to several other touristic destinations.
Since then, Egyptian aviation authorities have installed modern devices to check the passengers and luggage, working with international experts, including some from the Russian government. Airports have also been provided with cameras and radar equipment costing around US$50 million.