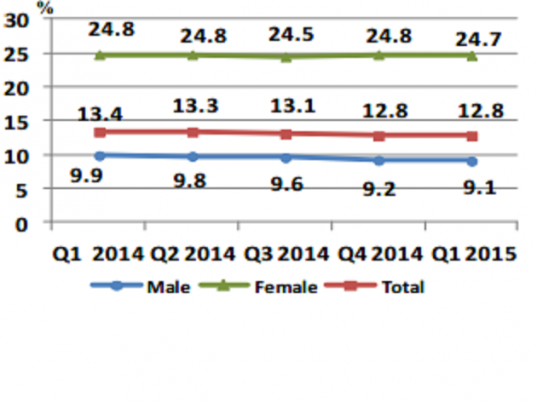 Egypt's unemployment rate edged up to 12.8 percent in the third quarter of 2015 from 12.7 percent the previous quarter, but was lower than the 13.1 percent rate in the same period of last year, the statistics agency (CAPMAS) said on Sunday.
President Abdel Fattah al-Sisi has pledged to reduce joblessness to 10 percent over the next five years — a target that will require much higher levels of economic growth.
Egypt has struggled to restore growth levels battered by political upheaval since the 2011 uprising that ousted Hosni Mubarak after 30 years in power. That revolt was partly driven by anger about the lack of job prospects for young Egyptians.
Egypt's labor force grew by 218,000 people in the third quarter to reach about 28 million, the agency said in a statement, but joblessness among young people remained stubbornly high at almost twice the national rate.
Unemployment among 15-29 year-olds rose to 27.4 percent in the third quarter from 26 percent in the previous quarter.
Analysts believe actual unemployment may be higher than the official figures.