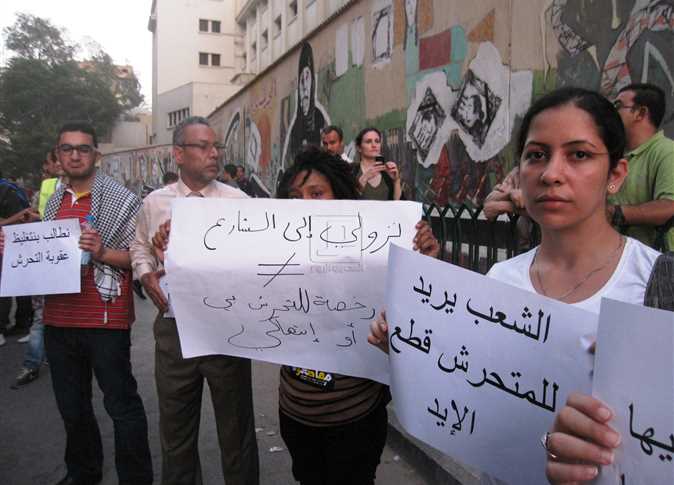 Egypt's National Council for Women (NCW) announced Saturday that it had filed a report with the Public Prosecution to investigate allegations from an Instagram page by women claiming that a young man from a rich family had harassed, assaulted and even raped them.
The page was started earlier this month to compile evidence against the suspect, 22-year-old Ahmed Bassam Zaki, with his victims listing their testimonies of the violations he committed against them.
The NCW said that the page has thousands of followers and features the messages Zaki sent out in order to threaten his victims.
The allegations began in 2018, according to the Instagram group, when a student from the American University in Cairo reported that Zaki was harassing her and her friends.
The case ballooned when over 50 other people admitted they had uncomfortable encounters with him, eventually leading to the formation of the group which lists Zaki as having harassed and assaulted around 150 girls, including minors.
The NCW said it had received numerous calls from the victims about their experiences with Zaki, who blackmailed them with messages, images and video clips to prevent them from reporting him to the authorities.
The victims urged the authorities to protect their privacy so that they can safely cooperate with the police and the public prosecutor.
The NCW stated that it is competent by law to examine all complaints regarding violations of women's rights, and refer them to the relevant authorities.
It appealed to all victims to file a case against Zaki so that he can receive judgement, and serve as an example to those who would seek to harm women.
The NCW also announced the readiness of the Women's Complaints Bureau to provide the necessary legal and psychological support to Zaki's victims, ensuring the confidentiality of any complaints and information received by the office.
The American University in Cairo said earlier this month that the accused is no longer an AUC student, and that he left in 2018. The university stressed that its policies do not tolerate sexual harassment and that it is committed to maintaining a safe environment for all members of the university's community.
The Instagram page urged victims to report their testimonies, stressing that their identities will remain anonymous.