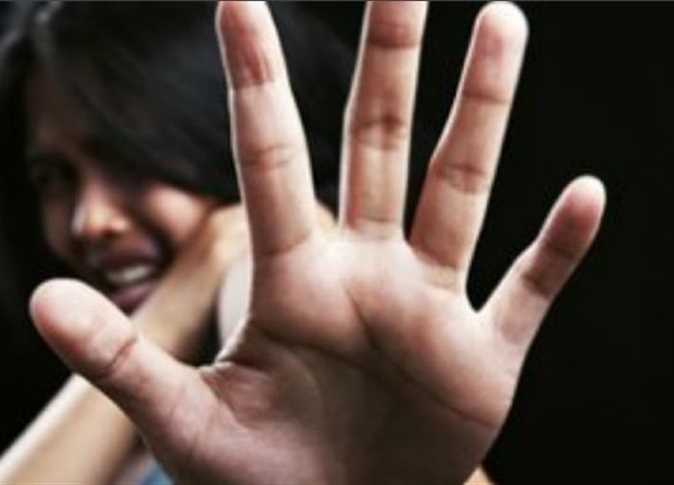 A. Z. are the initials of an Egyptian student who has been accused of sexual harassment and rape by dozens of young women. The accusations went viral on social media on Thursday, along with the testimonies of the alleged victims, sparking widespread outrage among social media users.
A former student at the prestigious American University in Cairo, A. Z. has so far been accused by over sixty women of sexually harassing and blackmailing them if they did not submit to his sexual demands.
Shocking testimonies also accused him of raping two young women, one of whom was only 14 years old at the time.
A message from a rape victim who says she is now a radio presenter and a public figure read: "I don't know how should I begin or how to explain my horrible experience with this animal… He followed me on Instagram… Then I found mutual friends between us.
"He kept flirting and asking if I am Egyptian or not… I am Tunisian. He told me he wanted to be a radio host and he wanted me to help him become one. He kept calling like 30 or 40 times per day… He started to get angry and to tell me we needed to catch up."
The testimony added that the victim went to meet the accused in a public place near his house. He then invited her to his house, an offer she rejected.
"When he saw me, he told me, 'Wow you're wearing sports wear. Come I'll show you our compound's gym,'" she added.
According to the girl, A. Z. raped her inside the gym, after bribing security personnel to keep silent.
"He raped me and after that I suffered from hemorrhoids and a crack in my lower bones. I couldn't even walk," the victim said.
Another testimony published on the Instagram page created by activists to receive the testimonies of A. Z.'s victims read: "He harassed me, my sister, and my friends. He threatened to blackmail us. I was genuinely scared of him, I was only 13, 14 at the time.
"[He was blackmailing us] with a picture of me and my sister in our jammies and I swear the picture was so innocent. He [was] like, 'I'll photoshop your faces and ruin your lives,'" she added.
"Me when I was 15, he DM'ed me, sent me unsolicited nudes, then threatened me to share my 'fake nudes' if I ever told anyone anything. Oh, he also used to call and harass me at horrible times like 3 am, etc. Lasted for a while," a third testimony read.
"We had to go out with him by force, he bullied us the entire time. And I knew from one of my friends a year later that the same thing happened with her," a testimony published by the page read.
"He sexualized everything we said 24/7, compared us to other girls in the mall, kept calling us ugly and easy to obtain, and tried to touch us several times. He then created fake accounts of girls, threatening us as well to expose our chats. He haunted us for three consecutive years. He pops up out of nowhere," the same testimony added.
"At first he added me on Facebook and texted me. I only answered because I found mutual friends between us… Two to three days later he tells me that he likes me and he wants to date me although we've never even met. When I tell him that I don't know him and that's not a good idea, he doesn't stop and keeps pressuring me into it," a different testimony read, adding: "He wanted to ruin my friendship with one of my best friends. When [we] tried to get revenge on him, he threatened us by saying he was going to sue us and put us in jail and that he owned the ground we walked on."
The National Council for Women issued a statement urging official authorities to investigate the claims, and encouraging victims to file more testimonies and official reports with claims.
"The National Council for Women, presided over by Dr. Maya Morsy, is monitoring closely and with great interest the issue currently being discussed on social media. A group of women created an Instagram account a few days ago, collecting evidence against a young man that includes testimonies on numerous rapes, incidents of sexual harassment, and inappropriate text and voice messages that he sent to several women. The group has been followed by a large number of women since it was created, reaching thousands of followers," the statement read.
"The National Council for Women affirms that it is following this topic, and it calls for all concerned entities to investigate and take necessary measures," it added.
"The Council also calls for all victims to file official reports against this man so that he gets the punishment he deserves per the law, and becomes an example for whoever touches or harasses women," it concluded.
For its part, the American University in Cairo said that the accused is no longer an AUC student, and that he left in 2018. The university stressed that its policies do not tolerate sexual harassment and that it is committed to maintaining a safe environment for all members of the university's community.
The Instagram page also urged victims to report their testimonies, stressing that their identities will remain anonymous.
"The only people who will know your identity are our excellent lawyer, who has never lost a case, and a single judge… Don't be afraid, we're with you. Please, reach out," the page admins wrote.