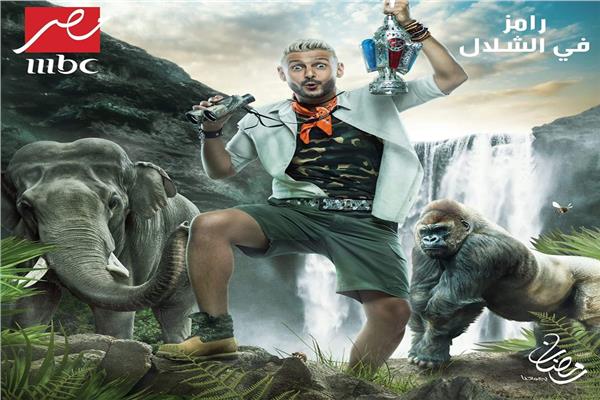 The Egyptian Center for Public Opinion Research (Baseera) conducted and opinion poll via the "Nes2alak" application regarding drama series that Egyptians intend to watch during Ramadan.
The poll reflects the preferences of the audience for actors and actresses of different dramas before the start of the season. The poll listed the series accompanied by a question about whether they intend to watch it. Baseera announced the results in a statement on Monday.
"Fekra b million Jeneh" (A Million Pound Idea) with Ali Rabea topped the list with 38 percent intending to watch it, followed by "Kalabsh 3" (Cuffs 3) with Amir Karara at 38 percent, "Lams Aktaf" (Shoulders Touch) with Yasser Galal at 37 percent, "Taleat Huz" (Lucky Shot) with Mostafa Khater at 37 percent, then "Ibn Osoul" (Heir of a rich family) with Hamada Helal at 36 percent, "Zelzal" (Earthquake) with Mohamed Ramadan at 35 percent, and the "Lee Akher Nafas" (Until the Last Breath) with Yasmeen Abdel Aziz at 34.6 percent.
34 percent indicated that they would watch "Hogan" with Mohamed Emam, followed by "Super Mero" with Emy Samir Ghanim at 31 percent, then "Zodiac" at 31 percent, and "Abou Gabal" with Mostafa Shaaban at 30 percent.
The lowest results were as follows: "Baraka" with Amr Saad at 21 percent, then "Hekayty" (My Story) with Yassmin Sabry at 19.8 percent, "Alamet Estifham" (Question Mark) with Mohamed Ragab at 19 percent, and "Qabeel" with Mohamed Mamdouh and Amna Khalil at 16 percent.
The results showed that about 55 percent of Egyptians intend to watch the prank show "Ramez fe al-Shallal" (Ramez in the Waterfall) with Ramez Jalal, and 25 percent intend to watch the prank show "Hany fe al-Adghal" (Hany in the Jungle) with Hany Ramzy.
Edited translation from Al-Masry Al-Youm