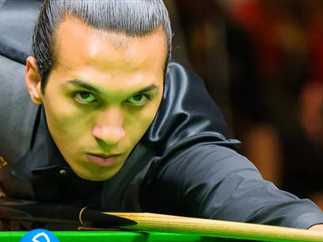 Egyptian Abdel Rahman Shaheen has qualified for the snooker final at the 2022 World Games in Birmingham, after defeating US veteran Darren Morgan, 3-2 in the semi-finals.
Shaheen started the tournament by thrashing the Brazilian champion Victor Sarkis in the round of 16, 3-0.
Then he beat Austrian champion Florian Nussle in the quarter-finals, 3-1.
Shaheen, who plays for the Shooting Club, secured the first medal for the Arabs of Africa in the snooker competition, after defeating the former world champion.
Shaheen had won gold in the Arab Billiards Snooker Championship, which was held in the UAE.
The 11th World Games is held in Birmingham, US, from July 7 to July 17, including 34 different sports.