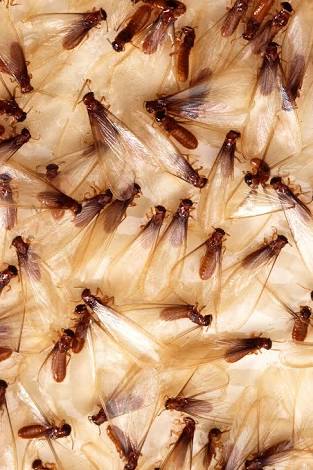 The Agriculture Ministry's Central Department of Pest Control continued its efforts to fight against termites plaguing villages and slums across 13 governorates, particularly south Upper Egypt.
An official report issued by the Central Department of Pest Control said on Monday that termites were controlled underground in 4,000 sites across the country, including seven governorates in Upper Egypt and six governorates in Lower Egypt, using 27 tons of pesticides.
The report mentioned that termites were controlled in 2,154 houses, 1,211 of which were cleaned for free.
The total number of housing units where termites were eliminated in Aswan Governorate was 80 with 672 liters of pesticide used between July 1 and August 31, head of the Central Department of Pest Control Mamdouh al-Sebaei said.
Many upper Egyptian families are suffering from the destruction brought on by termites in Luxor and Aswan eating through everything with wood, such as floors or furniture, to the point that some houses are at the brink of collapse.
Prime Minister Moustafa Madbouly in August assigned both the Minister of Agriculture and the Governor of Luxor to follow up the problem and rapidly move onward to fight the pests, urging them to report back to him with updates.
Madbouly moreover stressed the importance of taking preventive measures to avoid any further damage in the future.
Edited translation from Al-Masry Al-Youm