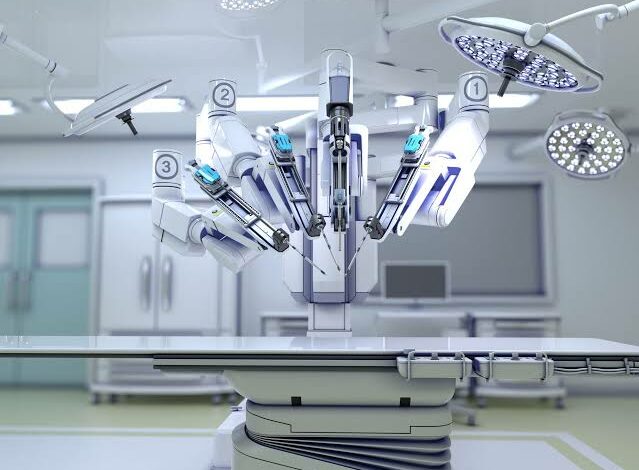 Ain Shams University launched on Sunday the robotic surgery system in its university hospitals, making Ain Shams University hospitals the first in the country to implement the system.
The first robotic cholecystectomy was performed for a patient who is 18-years old, and took about three hours.
The professor of general surgery at Ain Shams Medicine School and Deputy Director of the Emergency Unit at Ain Shams Specialized Hospital, Mohamed Ahmed Abdel Razek, said that robotic surgery is a type of surgery that has existed for many years, but recently the situation has changed and modern, more advanced and accurate robotic types have emerged.
He added that robotic surgery relies on robotic assistance for the surgeon in implementing their decisions.
He stressed that the robots do not take decisions, but rather implement the surgeon's decisions with greater accuracy than human hands.
Razek said that the robot can be used in difficult and complex surgeries, in all difficult and long endoscopic surgeries, and in urology, heart, chest, and spine surgeries, among many others.