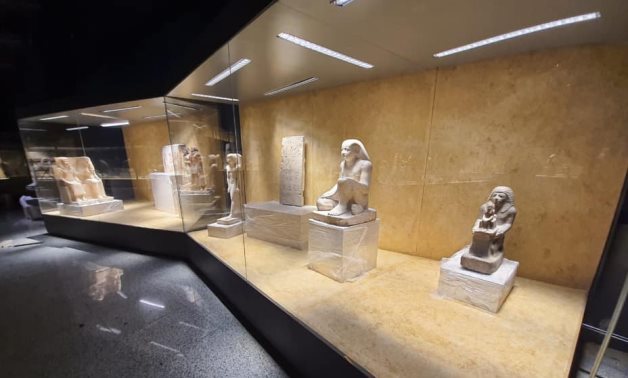 The Egyptian Ministry of Antiquities has completed arrangements for the opening of three of Egypt's largest museums, at a cost of LE725 million, coinciding with the celebration of the 6th of October victory.
The Sharm el-Sheikh Museum, costing LE600 million, the Kafr el-Sheikh Museum at LE62 million, and the Royal Chariots Museum at LE63 million, will open next month, said the Assistant Minister of Antiquities for Engineering Affairs, Hisham Samir.
Samir told Al-Masry Al-Youm that the Kafr el-Sheikh Museum has completed the transfer of statues scheduled for display, and included in the museum are statues depicting King Ramses II with the goddess Sakhmet, a progressive painting of King Thutmose III, and the head of a king from 30th Dynasty.
Highlights of the Kafr el-Sheikh Museum include a detailed exhibit presenting the stories of Egyptian mythology, a presentation of the history of Bhutto, one of Egypt's ancient capitals, and an exploration into the Holy Family's journey as it crossed through Sakha, located in Western Kafr el-Sheikh.
The newly-restored Royal Chariots Museum in Cairo, flaunting rare artifacts that show different means of transportation used throughout the years by kings and rulers in Egypt, in addition to the royal chariots used for official occasions, is also almost ready to go, with final touches being put in place by the ministry, according to Samir.
The assistant minister reported that the museum in Sharm el-Sheikh Museum is 98 percent complete. 
The museum includes six exhibition halls and an administrative building, a cafeteria, a food court, a building for bazaars, antique craft shops, an open-air theater, and a staff rest building.
Artifacts that were recently discovered in Egypt's archaeological sites will be displayed at this museum for the first time, thus enriching its appeal. 
According to Samir, the Sharm el-Sheikh Museum has received approximately 5,800 artifacts.
Edited translation from Al-Masry Al-Youm