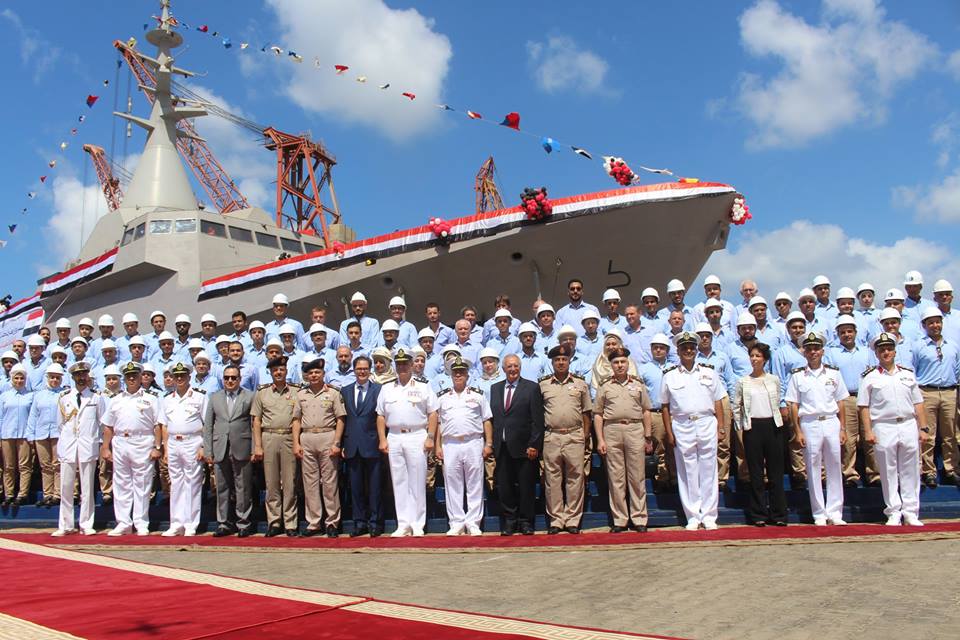 Egyptian naval forces on Friday celebrated the launch of the first Egyptian Gowind-class Corvette, built by the Alexandria Shipyard Company in cooperation with France, in preparation for it's use.
The ceremony began with a speech from Navy Commander Ahmad Khaled, where he conveyed congratulations from President Abdel Fattah al-Sisi and Egyptian Defense Minister Mohamed Zaki to the Tersana Alexandria Company for completing the first Egyptian-made Corvette in record time.
Khaled said that the General Command of the Egyptian Armed Forces is keen to implement a comprehensive strategy to develop and modernize the Egyptian naval fleet as part of efforts to enhance stability.
He added that the warship, dubbed the "Port Said" will ensure maritime security, protect borders and economic interests for the Mediterranean and Red Sea, provide safe maritime navigation and improve Suez Canal security.
The Port Said Corvette was developed to keep up with the international competition. It comes as part of a contract signed with France in 2014 to produce a total of 4 warships for Egypt's Naval Forces.
The other three corvettes will also be produced in Egypt.
"110,000 hours have been spent for the Covertte production and the project was divided into several stages from the technical preparation," said a press statement released by the Armed Forces.