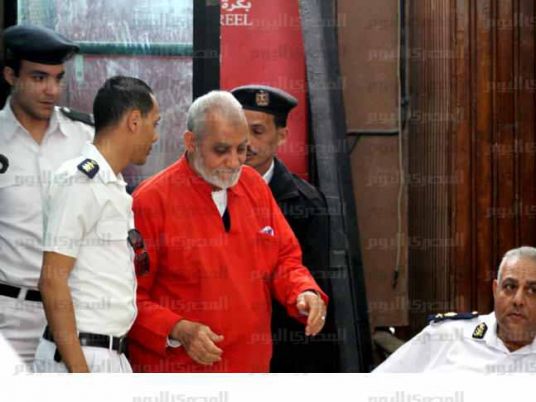 Egypt's Cassation court recommended on Saturday the refusal of an appeal from the supreme guide of the outlawed Muslim Brotherhood Mohamed Badi and number of defendants, for the verdict that stipulated to put them on terrorist lists, in the case known as the "Rabaa's sit-in operating room".
The refusal of the appeal came after Cairo Criminal Court decided to include Badi and others in the case of "Rabaa' sit-in operating room" on the terrorist list, preventing them from traveling.
On August 14, 2013, sit-ins organised by the former president Mohamed Morsi's supporters in Rabaa al-Adaweya and Nahda Squares were violently dispersed by security forces almost six weeks after his removal from office.
Egypt listed the Brotherhood as a terrorist organisation in December 2013.
The state suspects the Brotherhood of being behind the violent wave of militancy which has targeted security personnel since mid-2013. The Brotherhood denies the accusations.
Morsi was removed from office by the military nearly one year into his first term in office, after large numbers of Egyptians took to the streets demanding an end to his rule.
Several churches across the country were attacked after security forces dispersed supporters of the pro-Muslim Brotherhood president Mohamed Morsi on August 14, 2013.