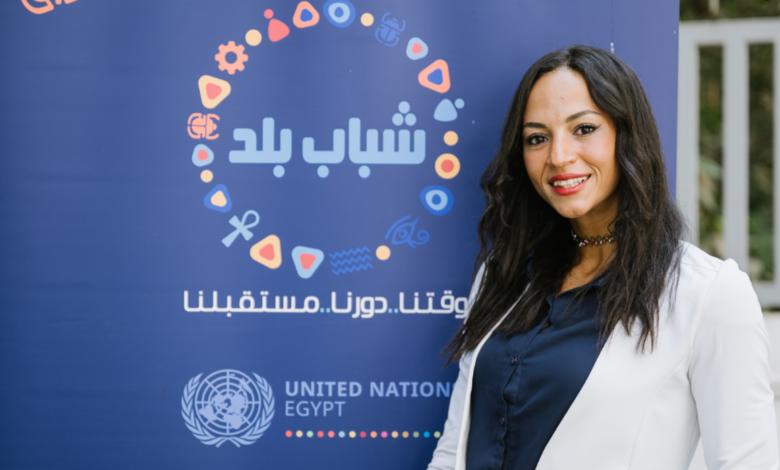 Egypt's champion in sprinting, Bassant Hemida, who won two golds in the 2022 Mediterranean Games, has been appointed as an ambassador for the UN international initiative in Egypt "Shabab Balad" (Country's Youth).
Representative of the United Nations Population Fund in Egypt, Frederica Meyer, representative of the United Nations Children's Fund in Egypt (UNICEF), Jeremy Hopkins, and Director General of Partnerships and Project Manager of Shabab Balad at UNICEF Egypt, Ghada Makady, attended the signing event.
"Shabab Balad" is a multilateral platform that aims to unite efforts and direct investments for the benefit of young people in Egypt and shift them from learning to earning and making a positive impact in society.
Through her new role, Hemida will support "Shabab Balad", highlighting the importance of educating and training youth, providing them with skills and linking them to employment opportunities, as well as instilling the concept of entrepreneurship in them.
Hemida made a historic achievement during the 2022 Mediterranean Games in Oran, Algeria, when she became the first Egyptian female athlete to win the gold medal in the 100-meter sprint race, and went on to win her second gold medal in the 200-meter race.
The UN appointed ambassadors from young stars of art and sports for the "Shabab Balad" initiative, which represents the Egyptian version of the UN global initiative "Generation Unlimited" launched by the UN.
"Generation Unlimited" is the first partnership in the world between the government sector, the private sector and youth, with the aim of developing the skills of the world's 1.8 billion young people between the ages of ten and 24, connecting them to employment and entrepreneurship opportunities and enhancing their positive social role by 2030.
Photo credit: UNCEF Egypt official instagram page