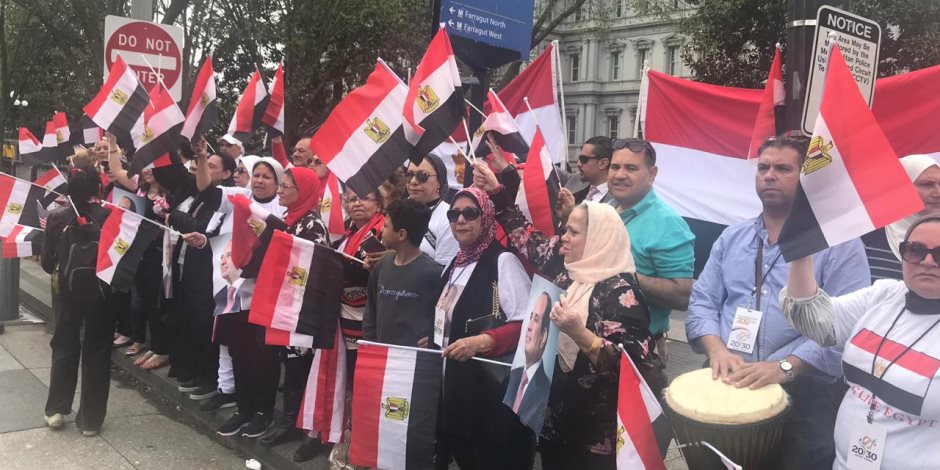 Egypt's referendum on the proposed constitutional amendments will commence on Friday in the Egyptian diplomatic missions of 124 countries comprising 140 voting committees over the course of 3 days, said the Ministry of Foreign Affairs.
The Ministry formed a committee to supervise and communicate with the diplomatic missions 24 hours/day.
The Egyptian embassies and consulates communicated with Egyptian communities to explain the voting process controls and facilities.
Meanwhile, the Ministry of Immigration and the Egyptian affairs abroad formed operation rooms and equipped them with hotlines to follow the voting of Egyptian expatriates and to receive their inquiries and complaints.
Egypt's armed forces and interior ministry finished securing the voting committees in Egypt using surveillance airplanes and live broadcasting cars.
Armed forces also increased the number of security forces in vicinities of vital establishments, the waterway of Suez Canal, and at borders, aiming to prevent smuggling and penetration operations.
The Interior Ministry said that Rapid Deployment Forces would be used to secure the voting committees.
The amendments include a transitional article that allows the current president to remain in office until 2024. The current president can run for a second term of six years, possibly remaining until 2030.
The proposed constitutional amendments include the implementation of a senate, a second chamber for parliament, a women's quota in parliament that designates female presence of no less than 25 percent of the members, the maintenance of youth and special percentages, appropriate representation of workers, farmers, youth and Copts, extending the presidential term in office from four to six years, and the appointment of one or more deputies to the president.
Edited translation from Al-Masry Al-Youm