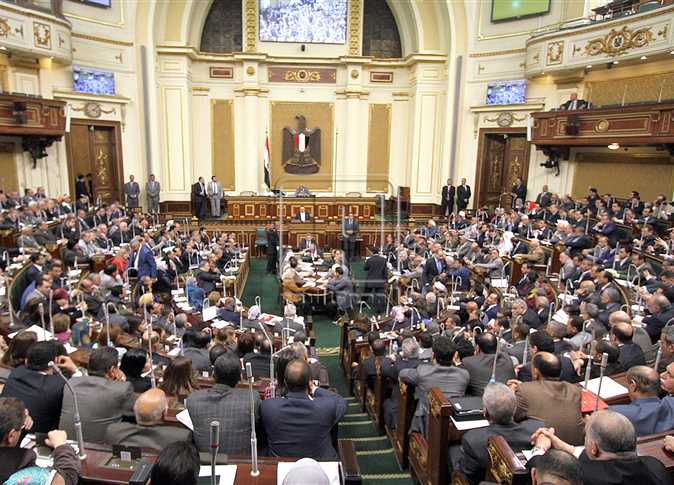 The Egyptian House of Representatives in its plenary session on Wednesday approved a law establishing a Senate, which will function as an upper house of parliament.
The law passed with a two-thirds majority, over the objection of four MPs.
MP and Head of the Constitutional and Legislative Affairs Committee Bahaa Eddin Abu-Shaqa said that the draft law is a constitutional entitlement in accordance with the constitutional amendments of 2019, which stipulate the return to a two-chamber system consisting of a Senate and a House of Representatives.
Abu-Shaqa stressed that it was necessary for legislators to intervene to put in place integrated legislation to organize the Senate, including outlining its formation and competencies, setting its electoral constituencies, instituting an election process, appointing its members, stating their duties and rights, and ending with some general provisions regulating the affairs of the Council.
The Constitutional and Legislative Affairs Committee of the House of Representatives on Sunday approved the bill, which was submitted by Abdel-Hadi al-Qasabi, head of the Support Egypt Coalition. The coalition has a parliamentary majority of more than 60 MPs.
Deputy head of the committee Ehab al-Tamawi said that in keeping with the bill and in implementation of the constitutional provisions, the Senate will consist of 300 members, 100 of whom are elected by a closed list system, 100 elected by an individual system, and 100 members appointed by the President of the Republic.
The bill is meant to implement Article 250 of the Constitution, which authorized the formation of the Senate.
The term of membership in the Senate will be five years, starting from the date of its first meeting. The new assembly is to be elected during the sixty days preceding the end of its term.
Edited translation from Al-Masry Al-Youm