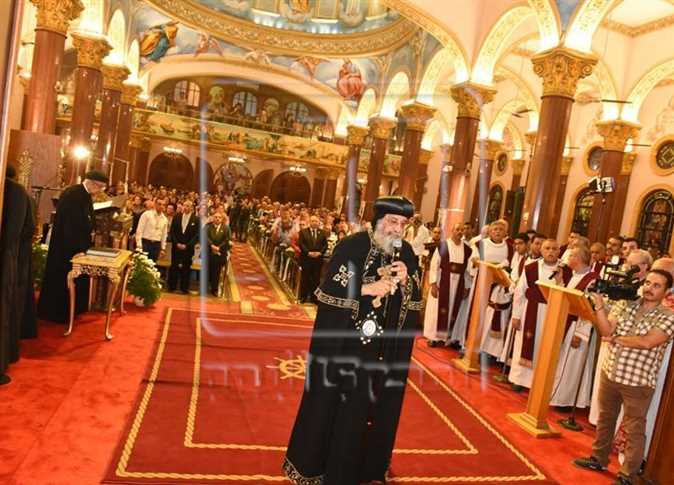 Coptic churches and monasteries in Egypt began preparations for The Virgin's Fast, expecting to receive thousands of visitors, amid tightened security measures anticipating terrorist attacks.
Churches advised worshipers on Sunday to keep visits short and and enter/exit premises from indicated doors only. Inspection measures are in place and metal detector gates have been set up.
Attacks on Egypt's Coptic Christians have become increasingly common since the toppling of the country's long-time leader Hosni Mubarak in 2011, prompting a mass exodus of Christians from some rural towns.
In May, gunmen attacked a bus of Christians heading for a monastery in Central Egypt, killing at least 28 worshipers.
Earlier, two suicide bombings at Palm Sunday services in April killed at least 46 people in the northern cities of Alexandria and Tanta.
Several churches and monasteries in Assiut, Minya, and throughout Cairo are celebrating the holy occasion, which lasts from August 7-22.
Scouts of the Coptic Orthodox Church have been dispatched to churches to help organize the movement of worshipers.
Father Abdel-Masih Bassiet said that the church can not close its doors to visitors, but advises them to follow the instructions of security services and not assemble or reside in churches.
In special statements to Al-Masry Al-Youm, Father Bassiet said that there will be more than 150 young men and women from the scouts of 10 nearby churches helping visitors daily, as well as security services.
Egypt's Coptic Orthodox Church celebrates the Fast of the Assumption of the Virgin Saint Mary annually in August, to ask for the intercessions of the Virgin Mary.
The late Pope Shenouda III has said this fast is dear to the hearts of worshipers and practiced with strict asceticism. The Church prepares a spiritual program that includes daily sermons, praises and liturgies for the Virgin.