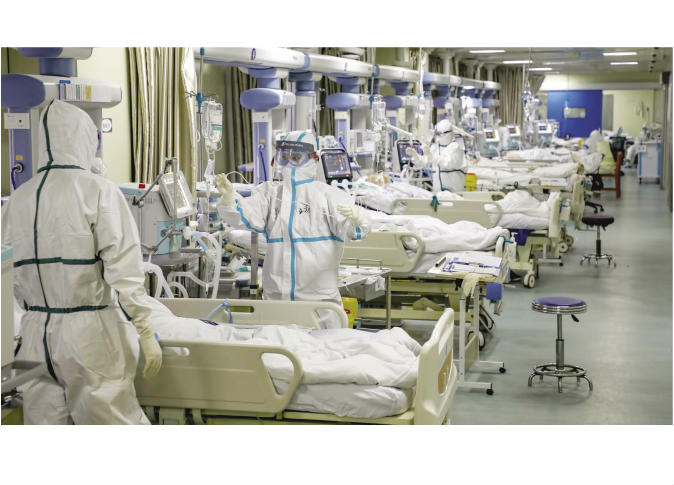 Egypt's coronavirus (COVID-19) hotline "105" receives over 8,000 calls on a daily basis, including reports of suspected cases of the virus and inquiries about prevention and COVID-19 symptoms, according to Dalia Nabil, the director of Egypt's Preventive Emergency Room and supervisor of the hotline, which is part of the Ministry of Health's Preventive Medicine Sector.
In statements to Al-Masry Al-Youm on Monday, Nabil said that the capacity of the hotline will be increased during the upcoming period, stressing the seriousness and speed staff have shown in dealing with calls.
She said that most of the complaints stem from citizens' fear for themselves and the lack of knowledge on the difference between the symptoms of coronavirus and regular influenza.
Nabil added that the hotline deals with calls case by case.
If a call regarding a coronavirus infection is received from a person who is coming from abroad, in direct contact with a person coming from abroad, or is related to any positive case of the virus, an ambulance is sent to the person's residence to transfer him or her to the competent authorities for treatment, so as not to risk exposing any other person to infection.
If the phone call concerns multiple members of one or more families, a team from the Case Investigation Unit is sent to work on the ground, Nail said.
Meanwhile, calls coming from individuals who have not had contact with a positive case and have not traveled to any destination outside Egypt are advised to wear a face mask and head to the nearest fever hospital in case of symptoms.
Egypt's government shut down schools for two weeks starting March 15 and suspended flights beginning on Thursday, March 19 at 12 pm and lasting until March 31.
The Prime Minister also moved on March 19 to close all restaurants, cafes, cafeterias, casinos, nightclubs, bars, malls, shops and mobile food carts nationwide, from 7:00 pm until 6:00 am each day through March 31. Stores selling essential foodstuff and pharmacies have been exempted.
Authorities suspended Friday prayers and congregational prayers in mosques nationwide on March 21 and churches were closed across the country over the weekend as well.
Egypt announced on Monday 39 new coronavirus cases and five additional deaths — four Egyptians and one Indian national — bringing the total number of cases confirmed so far in the country to 366.
Nineteen people have died from the virus in Egypt, as well as two senior military officers — Major General Khaled Shaltout, who succumbed to the virus on Sunday, according to Spokesperson for the Egyptian Armed Forces Tamer al-Rifai, and Major General Shafie Abdel-Halim Dawood, according to The Associated Press.
Twelve previously confirmed cases registered in Egypt, including 10 foreigners and two Egyptians, were also discharged from the hospital on Monday, bringing the total number of fully-recovered cases in the country to 68 so far.
There have been over 381,000 confirmed cases of coronavirus worldwide and upwards of 16,591 deaths.
Italy has been the hardest hit by the virus, having reported over 6,000 deaths so far.
Edited translation from Al-Masry Al-Youm