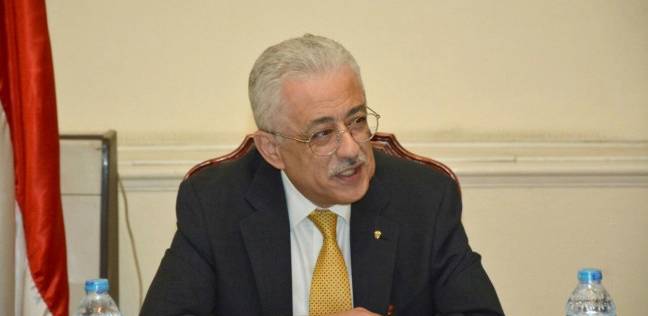 Education Minister Tarek Shawqi warned Monday that the education development project is facing difficulty most notably in necessary funds, pointing to the intransigence of Finance Ministry in providing the required funds and that the future of the Education Ministry was at stake.
"We got much less the amount of money we asked for, yet the numbers of students multiply and the development and writing of curricula costs us millions, so if we want to continue development we must inject more money," Shawqi said during a meeting of the Planning and Budget Committee of the House of Representatives.
He warned against not allocating the necessary funds to the ministry in the draft state budget for the upcoming fiscal year, saying: "If we do not get what we need this time, development of education will stop."
"We need LE11 billion extra besides the allocated by the Finance Ministry, I can't continue without them and the (education) ministry will close, we don't have the luxury of dialogue. We were asking for LE138 billion in the new draft budget but the Finance Ministry has only allocated LE 99 billion without consulting the Education Ministry," he said.
Shawqi explained that needed at least LE110 billion without increasing the teacher salaries.
According to the minister, the problems experienced by pilot exams for high school students, such as system failures, was caused by a lack of money to pay for the Internet which caused the service to be cut.
He explained that although it was managed through a miracle, nobody had thought about the issue, focusing blame instead towards the education minister instead of whatever caused the problem.
Egypt's new electronic high school system failed at first exam in March. First year high school students found themselves overwhelmed after they were unable to take their experimental exams on the Education Ministry's new electronic platform throughout 26 governorates due to technical failures.
The Education Ministry initiated a new high school system this year, where students would take exams online using tablets and SIM cards provided by the government free of charge.
Edited translation from Al-Masry Al-Youm