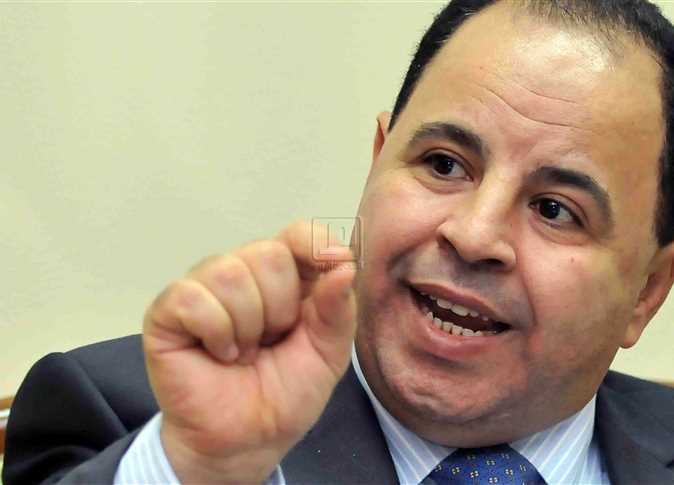 Egyptian Finance Minister and Chairman of the Board of Directors of the Comprehensive Health Insurance Authority Mohamad Maait announced that the new healthcare system, to be introduced this year, will provide a breakthrough in the health services provided to citizens and unify Egypt's health system, adding that the government will pay for needy families.
During the first meeting for the board in the presence of Health Minister Hala Zayed, Maait said that the most important features of the comprehensive health insurance system are the separation of funding from the provision of the services, covering all family members, adding that it is mandatory for all members of the society.
He affirmed the Ministry's strong support for the new system, saying that the public treasury will commit to contributing to the financial resources of the new system and will pay the subscriptions for needy families.
The meeting also discussed the financial situation of the General Authority for Comprehensive Health Insurance.
It discussed sources of funding for the comprehensive health insurance system, set to come from the revenues of: fees of cigarettes sold in the local market, fees on tobacco products other than cigarettes, the toll of motor vehicles on the highways, fees for the issuance or renewal of driving licenses, revenues of contracts for medical clinics, treatment centers, pharmacies and pharmaceutical companies to join the system, and the fees of licensing hospitals and medical centers amongst other revenues.
The meeting further discussed the mechanisms of the general authorities' work as an economic body with legal personality and independent budget based in Cairo, with branches allowed in other governorates and is subject to the supervision of the Prime Minister.
The authority shall manage and finance the system and may invest such funds in a safe investment in accordance with investment strategies specified in executive regulations of the law, with discussions for the future procedures and technical committees having been proposed by the authority's board of directors.
Edited translation from Al-Masry Al-Youm