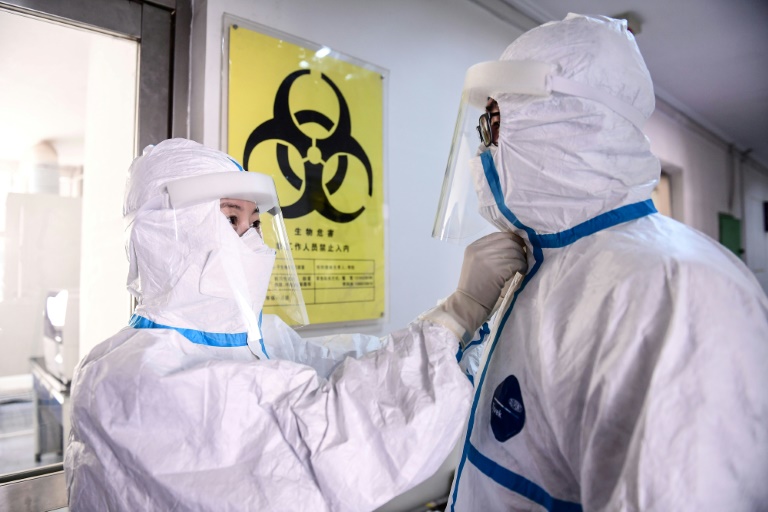 Egypt's Minister of Health and Population Hala Zayed head to China Sunday evening aiming to exchange expertise with Chinese officials during the visit and to boost efforts to confront the spread of coronavirus.
During a press conference at Cairo Airport ahead of an official visit to China on Sunday, Zayed urged the public to avoid falling for "rumors" about the spread of coronavirus and to trust that the Ministry was remaining transparent, after the second case of the new respiratory illness was confirmed in the country.
"The meeting with President Abdel Fattah al-Sisi discussed proactive steps to confront coronavirus," Zayed commented adding that the President had given strict instructions concerning measures to prevent the spread of the virus in Egypt.
"We are ready for all scenarios," she concluded.
Zayed also praised Chinese efforts to confront coronavirus, or COVID-19, which has now infected around 89,000 people worldwide and killed over 3,000.
The second-highest death toll is in Iran, where 54 people have died from the virus. Meanwhile, the highest number of cases confirmed outside China are in South Korea, with over 4,000 having been diagnosed with COVID-19.
Egypt confirmed its second case of the virus on Monday. The first case – a Chinese national – was quarantined and eventually cleared of the virus before being released last week, according to an announcement from the World Health Organization and the Egyptian government.
Also last week, two individuals returning from Egypt to France were reported to be in serious condition after coming down with coronavirus, although it remains unclear where they contracted the illness.
Zayed said that the situation could have been worse without the steps taken by China early on to lock down cities with confirmed cases and impose travel restrictions.
During the press conference, China's ambassador to Egypt Liao Li Chang thanked President Sisi for showing support for China.
Chang also expressed appreciation for Sisi's decision to send medical supplies to China and display the Chinese flag on monuments throughout the country as a symbol of solidarity and support.
Egypt was one of the first countries to prepare a comprehensive strategy to counter the spread of the new virus. Back in January, the Health Ministry issued guidelines on preventing the spread of the coronavirus, precautionary measures were implemented at airports, and a quarantine hospital was designated to receive Egyptian citizens evacuated from the virus epicenter of Wuhan, China, in January.
Egypt's Ministry of Health also launched in January 10 new self-sterilizing ambulances for people with symptoms of the virus, at a cost of LE 5.5 million.
Although EgyptAir previously announced on February 20 that flights to and from China would resume starting February 27, the airliner recently reversed its decision, citing "technical reasons," and announced that flights would not resume until March 14.
Edited translation from Al-Masry Al-Youm