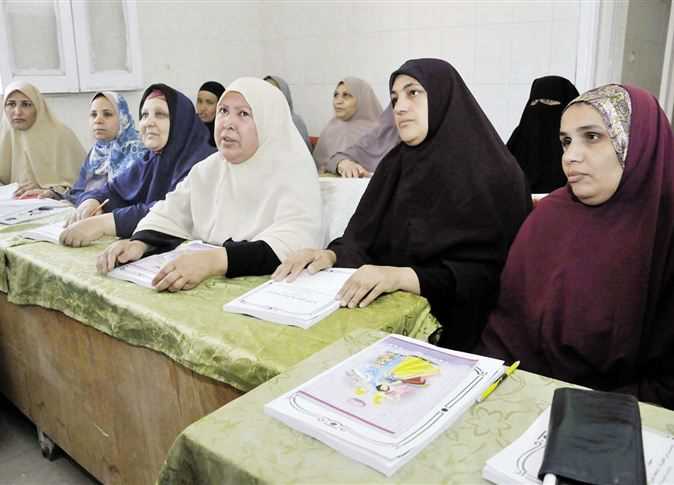 The Central Agency for Public Mobilization and Statistics (CAPMAS) in Egypt announced on Thursday that Egypt's illiteracy rate dropped from 39.4 percent in 1996 to 29.7 percent in 2006, and then to 25.8 percent in 2017.
CAPMAS added that in 2017 the rural illiteracy rate was 32.2 percent compared to 17.7 percent in urban areas.
It pointed out that the rate of illiteracy among young people (15-24 years) was only 6.9 percent compared to 63.4 percent for the elderly (60 years and over), a positive sign of a decline in illiteracy.

Upper Egypt had the highest rates of illiteracy in 2017; al-Minya ranked first, recording 37.2 percent, followed by 35.9 percent in Bani Suef, 34.6 percent in Assiut, 34 percent in Fayoum and 33.6 in Sohag.
Aswan saw the lowest rate in Upper Egypt with 19.1 percent percent of the population literate.
The highest rates for illiteracy in Lower Egypt governorates were 32.9 percent in Beheira governorate, then Kafr al-Sheikh at 28.5 percent and 25.9 percent for Sharqia.
The lowest rate for illiteracy in Lower Egypt was in Damietta at 20.2 percent.
The highest illiteracy rates for urban governorates was 19 percent in Alexandria, 16.2 percent in Cairo, 15.3 percent in Suez, with the lowest rate being 14.1 percent in Port Said.
The illiteracy rate for South Sinai was 16.6 percent while the Red Sea governorate had the lowest rate of illiteracy at 12 percent.
Edited translation from Al-Masry Al-Youm