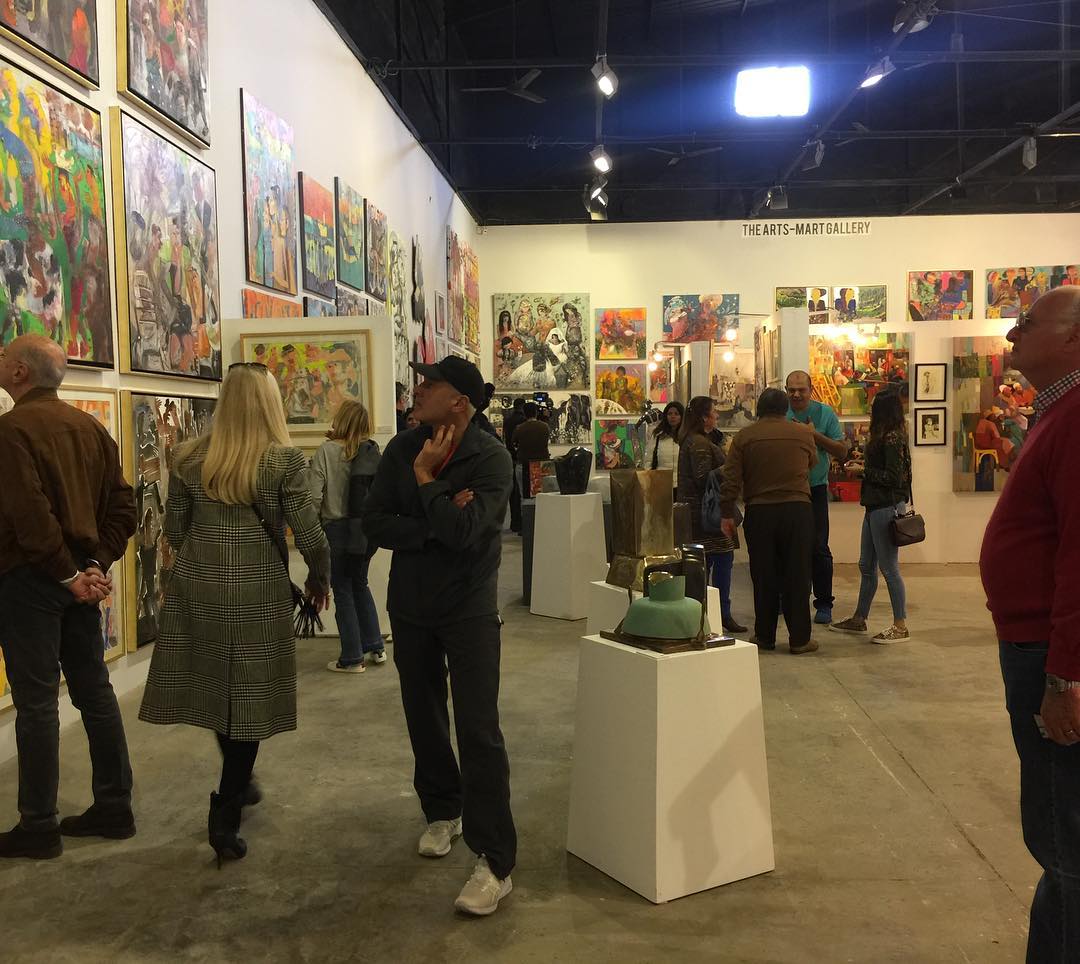 Art enthusiasts have cause to celebrate as the Cairo Art Fair III (CAF), the largest exhibition of Egyptian contemporary art to date, kicked off on Friday at the Arts-Mart Gallery, featuring more than one thousand pieces of art by over a hundred Egyptian artists, including paintings, photographs and sculptures.
The fair is open to visitors until February 15th, showcasing the most unconventional art in the region and breaking the boundaries of format, participation, duration and presentation.
"With a focus of embracement, the CAF III aims to democratically present the widest possible range of contemporary Egyptian talents.. designed to portray an honest reflection of today's Egyptian art scene," the fair's website says.
According to Arts-Mart, art fanatics should be on the lookout for Mohamed El Sharkawy's new enchantingly genuine phase, resulting from a series of personal events and changes, as well as fusions of the ancient and contemporary by Ibrahim El Tanbouli, and Ayyad El Nimr's nostalgic figures and pop colours. 
The third edition of the CAF is also shining a light on sculpture; bringing some of the best Egyptian sculptors to one place. Among others, world-renowned Khaled Zaki will be showing his pieces.
The event takes place at The Arts-Mart Gallery which is located on KM 28 of Cairo Alex Desert Road, before Dandy Mall and the Toll Station. The fair is open this weekend from 12 (noon) – 9 pm and then weekdays after that from 10-5 pm.
https://www.facebook.com/artsmartegypt/videos/1628788410517488/