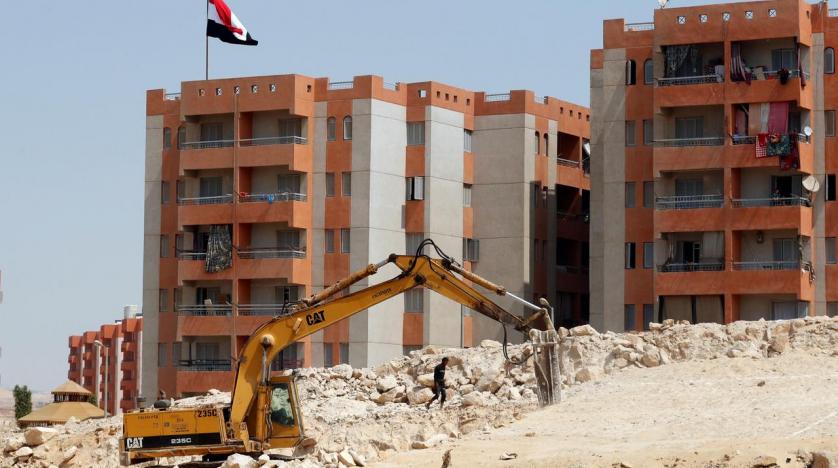 The Legislative Committee of the House of Representatives unanimously approved a bill to amend the real estate registration law, postponing its application until June 30, 2023.
The committee decided to reconsider the draft laws submitted by the cabinet and MP Ashraf Rashad, the leader of the parliament's majority and MP Diaa Dawoud, after amending an article in the law to coincide with the announcement by President Abdel Fattah al-Sisi to postpone the application of the law for a period of two years.
Rashad said during the committee meeting, Tuesday: "I thank, on behalf of the MPs and on behalf of the members of Nation's Future Party, the political leadership that preceded everyone, having a sense of empathy with the Egyptian citizen. I agree to adding a clause in the bill postponing it for two years."
The law had previously been postponed until December, following a Sunday meeting attended by Prime Minister Mostafa Madbouly and various other ministers. The meeting discussed amending the Real Estate Registration and Notary Authority's law concerning the regulation of the real estate registry, giving the Cabinet time to postpone its implementation.
The Prime Minister said that the first goal of the government is the interest of citizens and providing facilities for them.
Postponing the law would provide an opportunity to cooperate with the parliament in proposing some ideas to stimulate registration, he added – chief among them separating the payment of real estate tax from the real estate registration procedures and the provision of facilities.
Madbouly pointed out during the meeting that roughly 95 percent of real estate is unregistered, and the government hopes that all citizens will register their properties with the aim of fortifying and preserving them. Therefore, the government will work on its part to facilitate the real estate registration procedures.