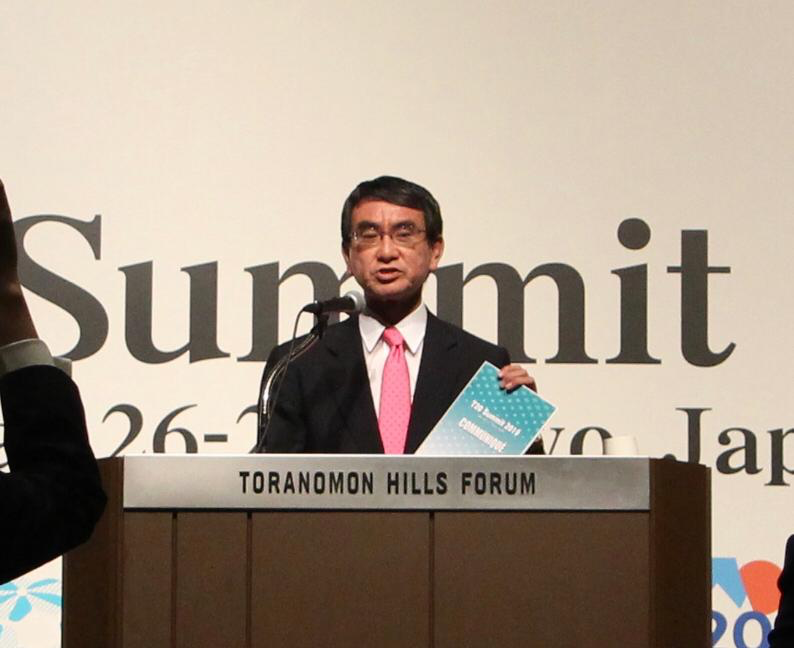 The representative of the Government of Japan for the G20 Summit, Koji Tomita, said that Egypt's participation in the summit is vital, as it plays an important role in the African continent and currently assumes the presidency of the African Union.
The 2019 G20 Summit will be held on June 28–29 in Osaka, Japan.
Speaking to Al-Masry Al-Youm, Tomita said that he expects the G20 Summit to reflect positively on the African continent, especially as the topics to be discussed will address global economic challenges.
Tomita's remarks came on the sidelines of The Think 20 (T20) Summit which draws more than 400 think tank experts from Japan and abroad and runs for two days through Monday.
The group meets annually and submits policy recommendations towards G20 member countries in 10 subject areas such as the environment, global governance and infrastructure investment.
Tomita said that Japan gives special importance to relations with African countries, and will organize the TICAD conference after the summit, bearing in mind the need to cooperate with Africa to meet great challenges, especially in achieving sustainable development.
"The summit is a continuation for the discussions that began last year in Argentina and will keep in mind risks facing the world in view of the existence of terrorism. Therefore, we will focus on the need to discuss the root causes that threaten the security and safety of the world," he said.
This year's summit will discuss issues of concern to the world highlighted by the impact of climate change, investment in infrastructure, and international financial structuring.
Regarding the differences between China and the US, Tomita said that these will not affect the success of the summit as it discusses issues of concern to the world countries, most notably climate change and issues of sustainable development.
The summit is not a summit of negotiations and conflicts but seeks to work towards the larger goal of achieving economic stability.
Under its G20 presidency, T20 took place in Japan this year according to the Asian Development Bank. The world's leading think tanks worked together to drive policy innovation helping G20 Leaders address pressing global challenges and seek a more sustainable, inclusive and resilient society.
T20 Summit wrapped up on Monday with a closing address by Foreign Minister of Japan Taro Kono.
Written by: Fady Francis.
Main photo caption: Minister of Foreign Affairs of Japan Taro Kono
Main photo credit: Fady Francis.