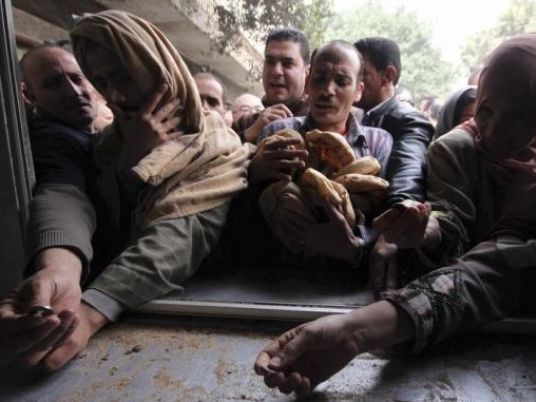 Egyptian Prime Minister Mostafa Madbouly held a meeting on Saturday to follow up procedures for restructuring the state's subsidies system.
Madbouly announced that a committee was formed under his chairmanship with the membership of some ministries concerned with the subsidies system and other related authorities.
The Prime Minister stressed that the steps taken by the government to review the subsidy system come within the framework of ensuring that it actually targets the real group deserving support, at a time when the population is witnessing a noticeable increase.
Egypt's Minister of Supply and Internal Trade Ali al-Moselhy announced on January 2 that the government is contemplating the gradual lifting of bread subsidies, while identifying the groups most in need for compensation.
The minister added that the state is subsidizing wheat and flour in order for a loaf of bread to reach citizens at low price, noting that the in-kind support suffers from some losses.
Moselhy said that subsidy for a loaf of bread has become 65 piasters because the price of wheat has increased from US$250 to $361. He added the increase was not reflected in the price of the subsidized bread that reaches the citizen in the ration cards.
He added that cash support is provided through the Takaful and Karama program, and social security is cash support with the subsidy of commodities conditional in cash, and the family of four members has up to LE 200 in ration card. The Minister of Supply added that bread is still an in-kind subsidy, and conditional cash support is more efficient than in-kind support.
The Finance Minister Mohamed Maait announced in August that estimates from the World Bank indicate that direct subsidy programs and cash financing have helped reduce Egypt's poverty rates by 5.2 percent during the 2019/2020 fiscal year.